Danish tennis star and world number one Caroline Wozniacki wore a Liverpool shirt on court at the Qatar Open.
Liverpool tickets available from Tixdaq.com
Watch West Ham v Liverpool live streaming with GetSport.TV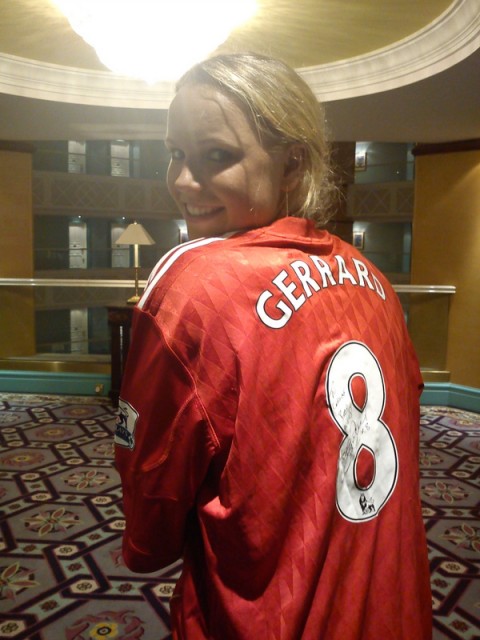 Danish tennis star Caroline Wozniacki was recently sent a signed Liverpool shirt by Steven Gerrard, and posted a photo on Twitter of her in the shirt yesterday.
"I open the gift and what's inside? A Liverpool shirt with Gerrard and number 8 on the back," she said.
"Personally signed for me 🙂 Now I will be looking great next time I go to Anfield for a game :)"
"Now I am wearing the liverpool shirt, would be interesting to see the team wearing my outfit.. haha.. 🙂 Sure it would look good.. :P," she added playfully.
The twist came later though.
"Got so many comments about the Liverpool jersey and to step out on court with it.. So why not;) 5.30pm Doha time. 3.30 European time:) haha"
So she did.
The world number one tennis player Caroline Wozniacki stepped onto court yesterday in a Liverpool shirt.
She then promptly defeated her opponent Flavia Pennetta 6-2 6-0.
There is a video and additional pictures below: