In an era of two team dominance it is worth noting that there are indeed other Spanish sides who did there best to make their mark on the European stage.
Premier League Tickets Available from Tixdaq.com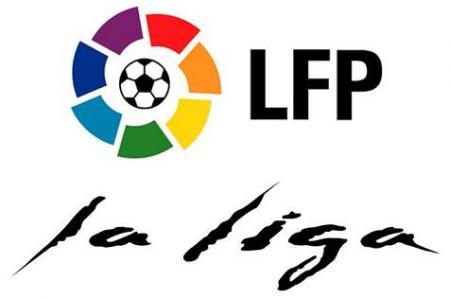 Since the turn of the millennium Spain has offered us quite a few different teams to compete with on the European stage. Spain has totaled 11 different clubs in fact, more than any other country to have competed since the year 2000. This is not a particularly bad thing it shows that there has been healthy competition within the league. It could be considered a bad thing, when some of those clubs then go on to be relegated. This was the case with Celta Vigo, Real Betis and Real Sociedad. I wanted to see if this was something systemic in Spanish football, that a season of success could be the beginning of the end.
A look at Celta Vigo's experience shows that they did have a consistent run at the top of La Liga. Qualifying for the UEFA Cup 5 years on the trot from the 1998/99 season through 2002/03, the club was a strong force in Spain. Then their best positional finish the following year in the 2003/04 campaign ensured qualification to the Champions League for the first time. During their season in the Champions League they suffered dreadful League form and finished 19th and were relegated, despite reaching the last 16 in Europe. They bounced straight back and were promoted from the Segunda and qualified for the UEFA Cup again. The following season however they were relegated again despite reaching the last 16 on the Continent again. Since this the team has performed consistently poorly in the 2nd level of Spanish football, but is leading the way this season. The Yo-Yo performance of the club had taken it's toll on their finances and Celta narrowly avoided administration in 2007. This involved a serious threat of liquidation of the club. Vigo simply had an awful season when performing in the Champions League, they were not new to European competition and the poor season was the catalyst for serious problems. It caused for the loss of their players, including record appearance holder Alexander Mostovoi. A dreadful season and ensuing financial trouble coupled with a loss of their best players is why they find themselves in the current situation .
Real Betis since the year 2000 has had 13 different managers, two of these manager's also had 2 separate spells. Betis participated in the Champions League in 2005/06 and were relegated in 2008/09 season. Although this is not as sudden as what occurred at Celta Vigo it is still a case where after participation on Europe's biggest stage, a club has struggled. In the three following seasons they staved off relegation but eventually succumbed on the date mentioned above. After the relegation, fans protested in the streets, demanding that the owner of the club – Manuel Ruiz de Lopera – relinquish his shares and allow someone else to take control. Despite this no changes were made and is widely regarded as the reason they did not bounce straight back up. In 2010 de Lopera's shares were frozen due to allegations of fraud and the prospective owner eventually assumed control. Again all these difficulties seem to have occurred after their accession to the Champions League.
Real Sociedad participated in the 2003/04 Champions League but weren't relegated until 2006/07. They were pipped to the La Liga title in 2002/03 season by Real Madrid and finished 2nd. After this they struggled down the bottom half of the table for three years, then in the fourth season they finished 19th and were relegated. As the team struggled in the league, the central figures in their fantastic season began to leave, Nihat in 2006, Valeri Karpin in 2005, Sander Westerveld left on loan in the 2004/05 season before moving to Portsmouth and Xabi Alonso in 2004. As they continued to perform poorly in the league, these players gradually moved elsewhere in order to carry on playing at the same high level. Darko Kovacevic, the Serbian forward who was 3rd in the Pichichi in 2002/03 stayed with the club until they were relegated. The phased loss of players for Sociedad is clearly what led them to the drop as they could not replace them with the similar quality to what they had accumulated. After 3 years in the Segunda, the club from San Sebastian returned to the top flight and are performing well, currently in 8th place. Perhaps the worst is behind them as they currently have a decent side, but this yet again shows how success has led to struggle in Spain.
Deportivo is another team who have lost form after consistently good performances that saw them win La Liga in 2000 and participate in 5 Champions League's in a row including a Semi-Final appearance in 2003/04, but were knocked out by eventual winners Porto. They have not featured in the Champions League since 2004/05 but did make an appearance in the 2008/09 UEFA Cup. Things have not been as bad for Deportivo as the other teams mentioned, but they have not managed to consistently maintain the standards of the early decade. This is probably again down to the loss of key players and the changing squad.
However, this situation is not solely confined to Spain. It has occurred a couple of times in England. Newcastle participated in the 2002/03 Champions League and featured regularly in Europe after but were relegated in 2008/09 after Mike Ashley's takeover. This is not quite the same as what occurred in Spain as it did not have such a quick negative impact on domestic league results. Leeds qualified for the 2000/01 Champions League and reached the Semi Final. They were relegated in 2003/04. This is fairly similar to what occurred in Spain, as Leeds accrued huge levels of debt through loans that they hoped to pay back with Champions League Television revenues. When they failed to qualify for the 2001/02 Champions League, the trouble began and they were eventually relegated to the English third tier. Bayer Leverkusen are another team who almost suffered a fate similar to the Spanish teams mentioned. After reaching the Champions League final in 2001/02 season, the team were almost relegated the next year. This was again down to the loss of influential players, including Ballack and Ze Roberto.
This shows that it can occur elsewhere but does seem to be a bit more prevelant in Spain. Teams need to keep a level of consistency among players and managers, rather than large-scale radical upheavals. It could just be coincidence that since the year 2000 Betis, Celta and Sociedad all had unfortunate league results after qualification for the Champions League. As it was their first time qualifying for the tournament, and they failed the next year, players wanted to move on in order to keep playing at the continents highest level. It is obviously just unfortunate for these clubs that it worked out this way. I don't think it is anything to do with being Spanish club in particular, it could happen to anyone as some other clubs across Europe have shown. It cannot be argue that for these clubs, after the players gained a taste of European Competition, they wanted to stay there, and you can't blame them. In the case of Betis it is down to poor management of the club. This is similar with Celta but they also developed debts as a result of their performances. Perhaps gaining a place in the world's biggest club competition is not always of benefit.