Stamford Bridge hitman insists he is happy at the club.
Watch Chelsea v Man Utd live streaming with GetSport.TV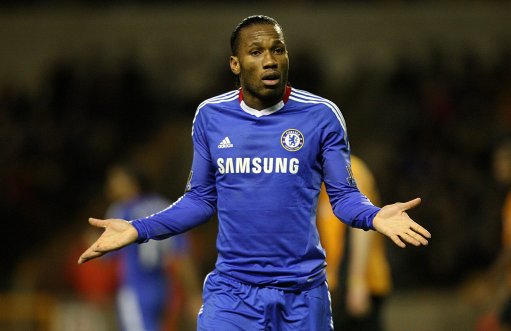 Chelsea striker Didier Drogba has dismissed talk of leaving the club and insists he is happy in West London.
The 32-year-old lost his place in the team to new signing Fernando Torres and is expected to start on the bench against Manchester United tonight.
Drogba's season has been disrupted by the illness malaria, which he contracted in November, and has managed only 10 goals.
The Ivory Coast international has been linked with moves to Olympique Marseille and Real Madrid but is not interested in a move to another European club.
"I have everything I could dream of at Chelsea," he told French TV channel Orange Sport.
"I am at a great club, with amazing team-mates, with a perfect living environment for my family.
"Some years ago I could have said, 'I dream to play at AC Milan, Real, or Manchester United'.
"But nowadays I don't feel such desire anymore. I am at one of the best clubs in the world. Those desires have been gone for a while."