Anfield coach predicts stars will be back for Sunday's showdown with Old Trafford rivals.
Watch Liverpool v Manchester United live streaming with GetSport.TV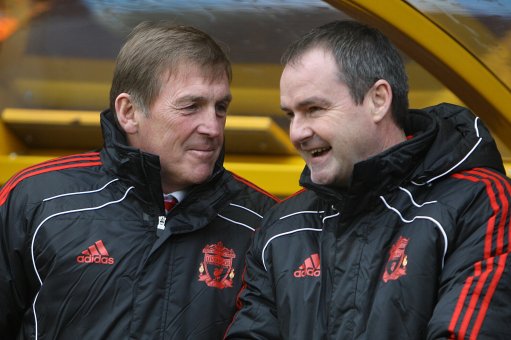 Liverpool first-team coach Steve Clarke believes Raul Meireles, Daniel Agger and Fabio Aurelio will recover in time to face Manchester United at Anfield on Sunday.
All three players are back in light training and are likely to be in the squad for the visit of the Premier League leaders.
Meireles was substituted in the in the 3-1 defeat away to West Ham with a knee injury.
Aurelio injured his adductor in the Europa League match away to Sparta Prague last month, while Agger limped off in the return leg six days ago with a groin injury.
"We're hopeful," Clarke told the club's website.
"He (Meireles) had a little problem with his knee and as a precaution at the start of the second half we thought it was better to take him off. That gives him a better chance of being ready for the next game.
"He'll get three or four days on the easier list and then hopefully towards the end of the week we'll be able to put him back in the preparations for the weekend.
"We're almost sure Fabio Aurelio will join us (in full training) on Thursday, and we're hopeful Daniel will join us on Thursday or Friday at the latest."