The action and analysis from Italy's top tier.
Serue A Tickets Available from Tixdaq.com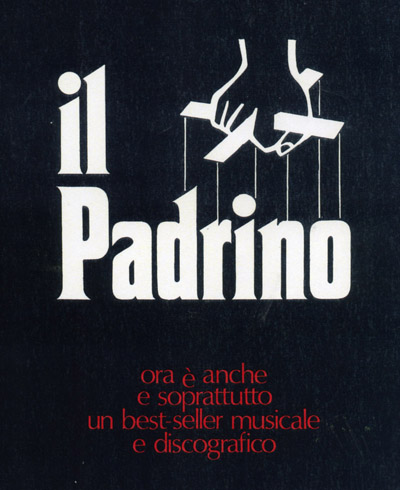 After Palermo was embarrassed at home this weekend there's an 'Il Padrino' theme to the round-up.
0-7? It's a Sicilian message; It means Delio Rossi sleeps with the fishes. Maurizio Zamparini the Palermo chairman never needs an excuse to rail on his manager, but a 0-7 thrashing at home was his opportunity to unleash on Rossi, who had a passing resemblance to Albert Steptoe on the touchlines at the Renzo Barbera. After the game Zamparini said, "The coach has 1% probability to stay. I asked him to fix the defense and this was the result. He has ruined my Palermo, he has destroyed this squad." Zamperini also made it clear he would be seeing three other coaches to replace Rossi. Antonio Di Natale knocked in a hat-trick to return to the top of the scoring charts while highly rated Alexis Sanchez got the other four. Di Natale looked apologetic as he rolled the seventh in to inflict the Rosanero's worst ever result at home in Serie A and Udinese's biggest win since 1958.
Alberto Gilardino gave Fiorentina the lead with a beautifully taken volley only to be outdone by Abdel Ghezzal's 20 yard strike 4 minutes from time. Bari is still cemented to the bottom of the Adriatic despite Ghezzal buying his team some respite from supporters' daily taunts at training, while La Viola hasn't won in 3 games.
In Brescia, the home side forgot the gun as Lecce came from behind to take the cannolis. 2-0 up after 20 minutes I Biancoazzurri looked on course for a 5th home win of the season but Daniele Corvia got one back before HT after Gianni Munari's loss of control turned out to be his fourth assist in 4 games. Munari got the winner after the break to drop Brescia to 19th, while Lecce stay 17th.
Roberto Donadoni's Cagliari recorded their 6th win in 8 at home against Lazio. Eagles' centre-back Andre Dias maybe got an offer he couldn't refuse after contriving to knock Robert Acquafresca's speculative cross/shot into his own net gifting Cagliari all 3 points.
Cesena moved up to 18th with a last minute penalty against Chievo. Roma's new boss Vincenzo Montella could be going to the mattresses after watching his side throw away another lead. L'Aeroplanino's first home game ended in a draw with Parma after Juan and Totti, in his 600th appearance for the club, gave I Giallorossi the advantage at HT. But worryingly for Roma they capitulated again, allowing Amauri to score a brace. Recently harangued out of Juventus ,the Brazilian-born striker has looked closer to a headless donkey than a fearsome thoroughbred, but he managed a man-of-the-match performance in the capital.
Gigi Del Neri is stumbling in his vegetable garden after Juventus were beaten 2-0 at home against Bologna in Saturday's game. The Bianconeri needed a result after last weeks' defeat to Lecce but some poor defending helped Marco Di Vaio to his 15th and 16th goals of the season. Iaquinta hit the post and Luca Toni had a late effort cleared off the line, but the hosts struggled to create clear chances against a Bologna side who hadn't won at Juventus since 1980. Del Neri said after the game, "continuity is not in our DNA."
Inter beat a spirited Sampdoria in the Stadio Ferraris to leapfrog Napoli into second, but needed a wonderful Wesley Sneijder free-kick to open the scoring. Eto'o got the second deep into injury time to record Inter's 3rd straight win and 10th in 12 since Leonardo took charge.
Milan put one in the eye of Scudetto rivals Napoli assisted by an inspired Pato. The Rossoneri showed their title ambition in match day 27's final game on Monday night. 0-0 at HT but with Milan looking the stronger , Pato was involved in all 3 goals, first pressuring Aronica into a handball, then an assist for the returning Prnice-Boateng and two minutes later he finished the rout with a nonchalant missile into the top corner. The league leaders stretched their cushion at the top to 5 points.
They may say, in Sicily women are more dangerous than shotguns, but a card-happy ref has to be a close third. Not to be outdone for drama, fellow Southerners Catania produced a thrilling comeback against Genoa in a match that featured 3 red cards, 3 goals and a missed penalty. Floro Flores looked marginally off-side when he tapped in from 6 yards, but referee Antonio Giannoccaro awarded the goal. 5 thrilling second-half minutes saw Catania edge ahead 2-1, then Giannoccaro sent off Genoa's Criscito for bringing down Lodi on the edge of the area, then Flores after his substitution for abusing the 4th official. Feeling guilty, he gifted Genoa the opportunity to equalize and sent off Augustyn, only for Veloso to miss his spot-kick.
P.S. "U.S. Città di Palermo announces that Serse Cosmi will take over as coach of the first team. The Perugia-born coach will oversee his first training session at La Borghesiana tomorrow and his presentation will be held at 18:00 in the conference room at the Roman sports club."
For more on sporting matters from Italy visit Blogissimo
Apols if you've never seen The Godfather