Choose Sir Alex Ferguson's all-time best ever Manchester United players to have graced the Old Trafford turf.
Watch Chelsea v Man Utd live streaming with GetSport.TV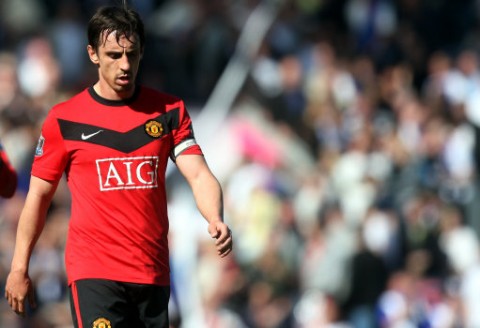 For 25 years Sir Alex has run the rule at Old Trafford.
He has chopped and changed his squad so much it would be easy to forgive him if he has forgotten some of those players.
But here at COS we want to know who his all-time best eleven would be – and we want you to help!
Vote for players in each position over the next few days and we will reveal the best eleven in the Fergie era on Friday.
In this episode we look at right-backs, so stay tuned and the only way to make sure your choice is selected is to vote. The poll that takes into account both left and right backs is on the right hand side of the screen.
Viv Anderson:
The England international was Sir Alex Ferguson's first signing at Old Trafford and played an important role in Fergie's rebuilding plans to win a first League title since 1967. Anderson was a gangly, awkward figure, a much-admired tackler and was also quick going forward.
Clayton Blackmore:
A versatile Welshman who could play anywhere – literally. This was counting against him until Ferguson turned him into United's regular full-back and the Scot never regretted it. Helped the club win the FA Cup and Cup Winners Cup and forged the way for Ferguson to build his dynasty.
Paul Parker:
Signed by Fergie in 1991, the England international was part of the first great Fergie team and he played a massive role in winning  a League Cup, two Premier League titles and the FA Cup. Injuries blighted his career but he was a nippy and decisive defender.
Gary Neville:
A player with legendary status. Neville played 19 years for his boy-hood club appearing in 602 games. Fergie describes him as the best right-back of this generation – high praise indeed. Neville was part of the Fergie Fledglings that dominated English football for 15 years (and counting).
Sir Alex Ferguson & Manchester United Search For Best XI: Goalkeeper
Sir Alex Ferguson & Manchester United Search For Best XI: Left-Back