Eastlands boss thought Wayne Rooney should have been suspended but thinks it is normal for the top teams to get preferential treatment.
Watch Man City v Aston Villa live streaming with GetSport.TV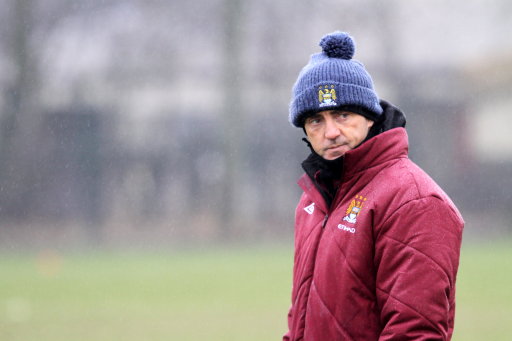 Manchester City manager Roberto Mancini expects big clubs to be treated differently but was surprised Wayne Rooney was not punished by the FA.
Manchester United striker appeared to deliberately elbow Wigan's James McCarthy last weekend.
But he did not receive a retrospective ban from the FA as the referee claimed to have dealt with the incident at the time.
Mancini feels all clubs across Europe are treated differently, with the top teams receiving special compensation from the league's associations.
"Yes, I was surprised," Mancini said regarding the decision not to suspend Rooney. "For me it was a red card.
"I think this happens in every country. Every club gets different treatment.
"Here, in Italy and Spain, it's normal that the big clubs get treated differently."