Bonding exercise or sheer insanity?
Premier League Tickets Available from Tixdaq.com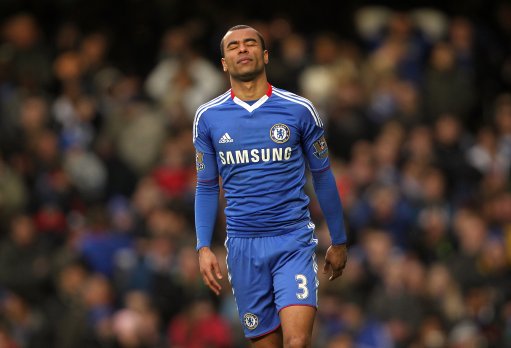 As most current and former professional footballers will testify; the dressing room initiation culture is alive, kicking and now (allegedly) shooting at every club. No-one should be surprised at reading the reports in some newspapers claiming that Ashley Cole, armed with an air rifle, took a pot shot at a work placement student at Chelsea's training ground.
This incident is neither isolated nor unique. And it's certainly not the most extreme. Whether it's a ballistic weapon or a golf club, these antics are par for the course in the life of professional footballers.
It's the sort of thing that goes on at every football club and is an endemic part of the game.
Do these initiation ceremonies serve a useful purpose? As in the Armed forces and other organisations the world over they're used as rites of passage for the young trainees and youth players. Endure some extreme treatment, toughen up, become part of the team. All for one and one for all. The forging of a collective team spirit. You're one of us now.
It's appeared to work very well at Manchester United over the years
I was intrigued to read an interview with Robbie Savage in 'The Times' recently.
In the feature, Savage discussed his time at Manchester United [he was part of the 1992 FA Youth Cup-winning team] and the strange initiation ceremonies that were meted out to the youngsters by senior players at the club. He claimed that it was the Old Trafford "bad boys' club" that toughened him up.
In Savage's own words, "If you can survive that, you can survive anything."
"There were lots of initiation ceremonies and they were hard." he said. "One guy got stuck in a kitbag and put on a coach. Then you had to lie on the treatment table, with your head hanging over the edge, while players took shots at you."
The most bizarre initiation ceremony he recounts involved simulating sex with a mop while peers looked on. I wonder if this tradition persists? Are the "old boys" still at it? I wonder what Sir Alex thought of this.
If it forged a winning mentality amongst the players, which it did, what's the problem? These incidents certainly didn't prevent the United team of the 90's being the dominant force in English football.
So 'Pelletgate' might have a positive effect on Chelsea. Perhaps it could bring the players together. Foster that siege mentality at the Bridge?
Far from losing the dressing room, perhaps Cole has helped Ancelloti and his beleaguered players to rediscover a common purpose, a new spirit of defiance. Currently out of the Champion's League places a win is essential; for their own good and for the teams pursuing United.
Has Ancelotti got the dressing room with him?
None shall pass?