Rango, starring Johnny Depp will be available at UK cinemas this Friday.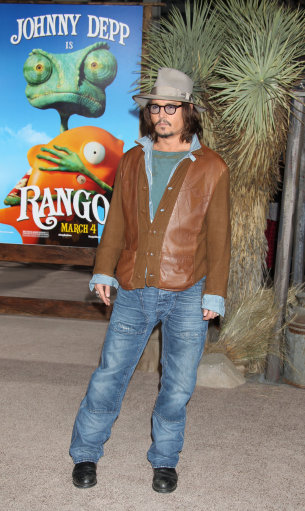 Rango will be available to watch at UK cinemas from Friday 4th March. the animated comedy stars Johnny Depp, Isla Fisher, Bill Nighy, Abigail Breslin, Alfred Molina, Harry Dean Stanton, Ray Winstone, Ned Beatty, and Timothy Olyphant.
Rango is a pet chameleon who finds himself removed from his contemporary American southwest surroundings and ends up in an Old West town called Dirt, in the middle of the Mojave Desert. The town is populated by various desert critters garbed like characters out of Western fiction. Thinking himself a hero, Rango establishes himself as the town's sheriff, not knowing that people who have held that title do not fare very well in Dirt.
Rango cinema listings are available to view online.