Anfield manager keeps Sir Alex Ferguson guessing ahead of crunch game.
Watch Liverpool v Manchester United live streaming with GetSport.TV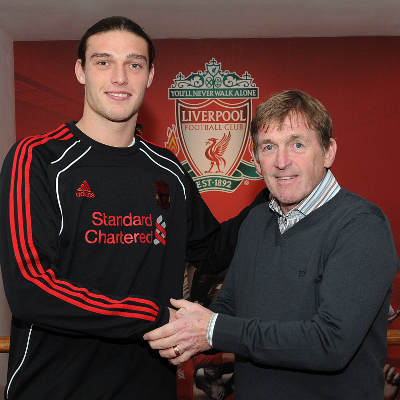 Liverpool manager Kenny Dalglish confirmed Andy Carroll could make his debut on Sunday but wants to keep Sir Alex Ferguson guessing.
Carroll has been unable to play since his £35million transfer from Newcastle United due to a thigh injury.
But the 22-year-old has been training with team-mates for the last few weeks and could be included in the squad for the visit of rivals Manchester United.
His availability would be a boost for the club following their 3-1 defeat to West Ham.
But Dalglish does not want to give anything away and was decidedly coy over the possibility of Carroll making his debut.
"Who we have and what we go with we don't know and that includes Andy Carroll," Dalglish said.
"Andy's training is always progressing, but it's not progressed into a game yet. We said all along that we've been delighted with his progress.
"There's nothing that he's done that's not been encouraging. Whether he's involved on Sunday or not I'm sure Fergie would love to know.
"We don't know, so if he knows he's a better guy than us. He might not even be a substitute."