Upton Park club given green light to move to Olympic Stadium.
Premier League Tickets Available from Tixdaq.com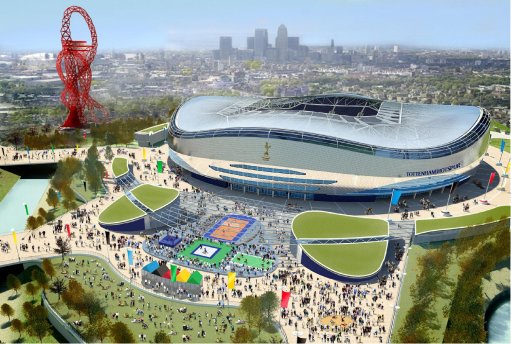 West Ham United has received the government's approval to move into the Olympic Stadium after the 2012 Games.
The club was the preferred tenant of the Olympic Park Legacy Company (OPLC) and the move has now been ratified by MPs and the Mayor of London, Boris Johnson.
The Hammers beat-off competition from Tottenham Hotspur, with their's the only bid fulfilling the five criteria. A key factor was their desire to keep the athletics track.
In a joint bid with Newham Council, West Ham will convert the 80,000-seater stadium into a 60,000-capacity facility.
The club aim to move from Upton Park in 2014/15 and plan on spending £95m converting the £537million show-piece stadium after the Games.
Junior communities minister Bob Neill described the decision as a 'milestone'and said the OPLC will begin discussing the terms of the lease with West Ham.
"This completes the first stage of this process," he said.
"The OPLC will now enter into negotiations with the consortium comprising West Ham and the London Borough of Newham to agree a lease for the Olympic Stadium
.
"We are delighted with the progress and very pleased we have reached this very significant milestone in determining the long-term legacy for the Olympic Park following the Games."
Mayor Johnson claimed West Ham taking over the Olympic Stadium would prevent the venue from becoming 'a dust bowl' staging occasional athletics events.
"I am confident that West Ham will provide a secure future for the stadium which also sees its iconic design for the London Games retained for future generations to admire," he said.
"Just two years ago it faced the prospect of becoming a dust bowl staging occasional athletics events but now we can look forward to a fantastic multi-use venue at the heart of the community."
Meanwhile Leyton Orient, the nearest club to the stadium, has threatened to take legal action as it claims the move would threaten its existence.
The League One club syas the move will contravene Premier League rules and will sue for millions pounds of damages if the West Ham move is not blocked
Orient chairman Barry Hearn said last month he had written to Prime Minister David Cameron and London Mayor Boris Johnson asking them to look into the decision.
He urged them not to "rubber-stamp it at this stage".