Upton Park club's move to Olympic Stadium will go ahead says the Premier League board.
Premier League Tickets Available from Tixdaq.com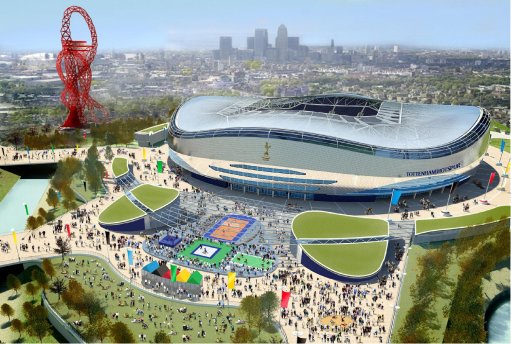 The Premier League Board insists West Ham United will go to the Olympic Stadium, scuppering Leyton Orient's chances of preventing the move.
The Hammers won the right to move to the Olympic Stadium with their bid being declared better than Tottenham's by the Olympic Park Legacy Company (OPLC).
But Orient chairman Barry Hearn claims the decision will affect the survival prospects of the League One club.
The Olympic Park is a mile and a half from Brisbane Road and Hearn fears this will affect attendances and create problems of attracting support for the club.
The Premier League say Hearn was kept informed of the developments and there is no possibility of the decision being reviewed.
"At the request of Tottenham Hotspur and West Ham United the Premier League Board considered whether a prospective move to the Olympic Stadium would be compliant with Premier League Rules," read a statement.
"In reaching its decision the board took into account the relevant factors set out in Rule I.6.
"The board came to the decision it would be unreasonable to prevent either Tottenham or West Ham from moving to the Olympic Site as long as they satisfied all of the relevant criteria.
"With particular reference to Leyton Orient,
full consideration was given to a letter written by its chairman, Barry Hearn, to the Premier League prior to the board meeting at which the decision was taken.
"In the letter Mr Hearn accepted that either Tottenham or West Ham would inevitably move into the Olympic Stadium while outlining his preference for Tottenham.
"After the board had reached its decision the Premier League general secretary wrote to Mr Hearn informing him of its decision, the reasoning behind it and thanking him for his correspondence.
"It is regrettable Mr Hearn is now claiming that Leyton Orient had no input into the board's decision making process when their views were given due consideration.
"Clearly the position currently being articulated by Mr Hearn in the media is at odds with his original submission.
"The League has no view on the comparative merits of Tottenham or West Ham's bids. It was the responsibility of the OPLC to decide how the site would be used following the 2012 Olympic Games.
"With all this in mind there is absolutely no question of the board's decision being reviewed."