The transition from footballer to civilian is rarely an easy one.
Premier League Tickets Available from Tixdaq.com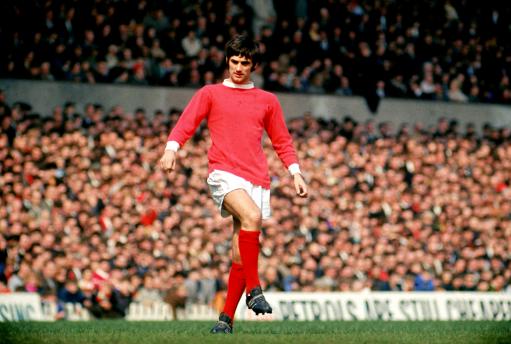 Even for Joe Average, centre back for Small Town Rovers, whose career petered out in a haze of missed opportunities and questionable tackles – the road back into the life of a 'normal person' can be tough. Those difficult few months before starting a double glazing business can really change a person.
Imagine then how difficult it must be to stop playing the game that you love, that has nurtured you since childhood, when you have spent a good part of your life playing at the very highest level. I believe that this difficulty in integrating back into regular life also increases exponentially when the player you are thinking of is sighted by many as one of the most technically gifted players ever to grace a football field.
When you have spent an entire career, the best part of your adult life, tormenting your opponents on the pitch with unmatched skill, winning titles and the adoration of the fans – how could you ever survive without it? Its no secret that for players at all levels, football is their drug. When that drug is taken away from them, like any addict, they may look to other sources to recreate that buzz. How can you recreate scoring for your country? How can you recreate winning a trophy? How can you recreate the screams of the crowd that worship your every touch? The answer – with considerable difficulty.
"No great genius has ever existed without some touch of madness." Aristotle
As I mentioned earlier, the potentially traumatic shift that the end of a players career has on their lives, can be exasperated by increasing talent. For the most talented, that rare magical few whose every touch is pure poetry, this is often coupled with a personality that is either self destructive, unstable or both. In every profession (especially the arts – which when played right, includes football), it is often the most brilliant that are rammed full of crazy – Van Gogh, Michelangelo and Lord Byron certainly sit easily beside the two players I am about to examine. At times tortured, but always genius, lets take a look at two players whose lit up the world of football only to fade away into tragedy.
Garrincha
Manuel Francisco Dos Santos, better known throughout his playing career as Garrincha, the 'little bird' was an enigmatic character both on and off the pitch. Garrincha spent most of his career at Botafogo and played 50 international games for Brazil, which included winning the 1958 World Cup, during which he was selected as part of the 'best XI' for the tournament. Throughout his career transfer rumours continually linked Garrincha with Europe's biggest clubs, with Juventus, Real Madrid and Milan all competing for his signature – but in keeping with Garrincha's famed indifference to the footballing stardom he could have so easily courted, he chose to remain at Botafogo for the best part of his career.
Mention Garrincha to anyone with a knowledge of football and they will most likely relay to you one of three facts. Firstly, that Garrincha is considered by many to be the best dribbler ever, secondly that this may have been as a result of (or at least was not hindered by) his almost bowlegged gait caused by a spinal deformation that left his left leg 6cm shorter than his right, and thirdly, that he lost his virginity to a goat aged 12.
Ignoring the third of those facts, it really was Garrincha's extraordinary ability to dribble a football that he will be remembered for. He would think nothing of beating his defender 5 or 6 times before finally taking it round him. Add to this that he is one of only a handful of players skilful enough to repeatedly score from corners (a feat he achieved 4 times) and also that it is widely believed that the origin of the 'ole' chants that ring around stadiums today when a team holds possession for long periods, came from Garrincha's tormenting of Argentina whilst playing for Brazil.
Sadly Garrincha's later life descended into tragedy almost as soon as his playing career came to an end. Like his father before him, Garrincha drank heavily, an addiction that would later contribute to his death from cirrhosis of the liver in 1983 at the age of 49, when he passed away in squalor and obscurity.
George Best
To continue the theme of the great dribblers, those whose manipulation of the football has rarely been surpassed, it would be impossible to overlook George Best. Best known for his time at Manchester United, the 'Belfast boy' is today considered as one of the first real celebrity footballers.
Incredible technique, fluent with both feet and with enough acceleration and balance to beat any defender, Best was one of the most naturally talented players to have ever graced the Premier League . In 1968, his most memorable season, Best won the European cup with United and also picked up the European Footballer of the Year trophy. International success, playing for his native Northern Island, alluded Best – in my opinion the greatest player to never play at a World Cup finals – although he continued to be picked for the Northern Island squad late into the 1970's when his alcoholism was beginning to gravely effect both his personal and professional life.
Unlike Garrincha, Best's real problems with alcohol began whilst still playing for Manchester United. The David Beckham of his day, with his rough good looks and (probably) Irish charm, Best was one of the first 'football personalities.' This fame led Best to enjoy a full and active social life, with womanising, gambling and especially the drink becoming a large part of this. As his drinking increased, training sessions were missed and at the age of 27, Tommy Docherty, United's new manager who took over at time of decline at the club, axed Best from the squad.
From this point, Best went on to play for a series of questionable clubs, often playing only 2 or 3 matches for teams such as the San Jose Earthquakes and the Hong Kong Rangers – whilst his alcoholism picked up pace, most likely accelerated by Best no longer being able to play at the level he once thrived at. His drinking continued throughout his life and played a large role in his death at Cromwell Hospital in London, where he died in October of 2005 from a kidney infection, aged 59. His heartbreaking final message was published the next day on the News of the World's front page – "don't die like me."