Stamford Bridge star MAY jump ship and head for Old Trafford. We put MAY in capitals to make it perfectly clear that his MAY happen but probably won't.
Chelsea v FC Copenhagen Tickets available at Tixdaq.com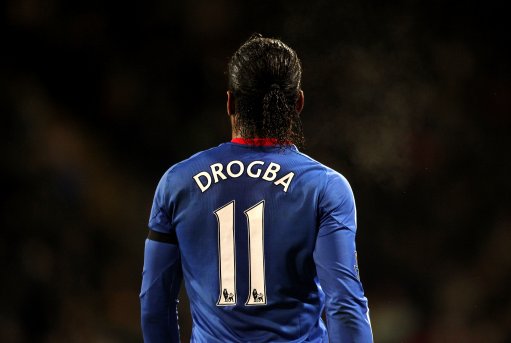 According to reports Chelsea FC hitman Didier Drogba is prepared to leave Stamford Bridge.
It is understood that the Blues hierarchy are already sending out feelers to interested clubs including the likes of United and Real Madrid.
L'Equipe says Drogba is saddened by his current situation and would welcome a return to former club Olympique Marseille.
However, his personal terms are proving a major stumbling block at €6 million-a-year.
Instead, he could remain in England, where a move to United is being considered. Also up for discussion is a reunion with Jose Mourinho at Real Madrid.
SOURCE: Click Manchester
Didier Drogba is not happy at being placed on the subs bench and one can hardly blame him, after all he was the top scorer in the Premier League last season. The arrival of Fernando Torres has left Carlo Ancelotti with something of a selection headache which seems to further the argument that the decision to bring the Spaniard to Stamford Bridge was very much down to Roman Abramovich as much as the Blues boss.
There has been much speculation that the Ivory Coast international may be ready to return to Marseille and has even been linked with a move to Turkish giants Galatasaray but a move to Manchester United has now been touched upon but would such a move simply lead to the 33 year old moving from one bench to another?
Nicolas Anelka and Fernando Torres have formed the front pairing for Chelsea for the past three Premier League matches and this has led to stories that Drogba wants out although the player himself has stated his intention to fight to get his place back.
Sir Alex Ferguson already has trouble accommodating his top scorer with Dimitar Berbatov having to sit on the bench as Wayne Rooney, who appears to be getting back into form, and Javier Hernandez. Michael Owen is unlikely to get a new contract and Danny Welbeck is apparently wanted by Steve Bruce who currently has the youngster on loan at Sunderland.