Anfield boss dismisses any problems with Old Trafford counter-part.
Liverpool Tickets Available from Tixdaq.com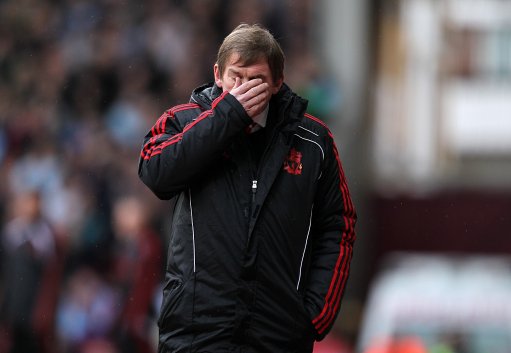 Liverpool manager Kenny Dalglish has laughed off suggestions there are problems between himself and Manchester United boss Sir Alex Ferguson.
The pair first met in the 1960s when Ferguson was playing with Glasgow Rangers and Dalglish was starting his career at Celtic.
The rivalry continued when Ferguson became United manager and wanted to knock Dalglish's Liverpool off their 'f***ing perch'.
United have domiated the English game for the last 20 years while Liverpool have declined but Dalglish insists there are no issues between the two Scots.
"It's never been any different. If you read my book it'll tell you!" he joked on the club's website.
"I've never had a problem with Fergie. I've got respect for the job he has done as a manager. I've never had a problem.
"I've known him for a long, long time. It must be 40 years or so since I first came across him. I don't have a problem."
Asked if he will share a bottle of red wine with the United boss to mark his 60th birthday, Dalglish joked: "Well, it's my birthday! He'll have what everybody else gets."