Whatever happened to the one-club men?
Premier League Tickets Available from Tixdaq.com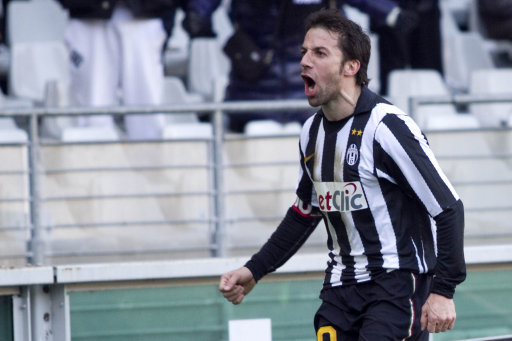 If Charles Darwin was still around today he would be immensely interested in how footballers have evolved throughout the years. In such a short space of time the modern footballer has changed so much in comparison to the old pros of yester-year, from the money they earn to their celebrity lifestyle. Money has had such an effect on football and of course it is the fans that suffer. We could be here all night discussing all the elements of football that have had such a derogatory effect on the sport, but I would instead like to mention just one aspect of the game that is getting close to extinction.
Loyalty.
Before we are born there will be uncertainty as to what sex we will be or what name will be chosen for us, but one thing will be set in stone – the football team we will love and support. We may choose to go against our parent's wishes, breaking our dad's heart in the process, but once a fan has chosen or had a team bestowed upon us that is the team for us! Apart from glory hunters, but nobody liked them in school. Why is this unbridled dedication and loyalty for our team not shared by the players we cheer loudest for?
Whenever a top player signs for someone the club shops are inundated with requests for a shirt with that players name and number on the back. In the most recent transfer window, Chelsea fans rushed out to buy a shirt with 'Torres 9' on the back whilst Liverpool's loyal supporters took to the streets with their Liverpool shirts bearing his name in one hand and a cigarette lighter in the other.
This is happening more and more, as the players we love end up leaving us for another.
The timing of a transfer request can be crucial for a footballer and their relationship with the club and the fans. Some players choose to leave for glory with a better team, knowing they have done all they can for their club and leave them in a better position. This player will be thanked, applauded and given all the best for the future. Some players come and go too quickly, showing their brilliance but then leave the club feeling angry and bitter for the player not staying longer. There will be some players that sign for a club knowing it will just be a stepping stone in a move to a bigger club in the not too distant future. However, the biggest factor nowadays is money. Players will be happy to warm a bench for a 'money' club as long as their ridiculous monthly salary appears in their bank account – you know who they are!
When all others are trading places and earning more money, there remains a few footballers who would never consider leaving the club they love. In the past six months there had been speculation growing over the future of a certain Alessandro Del Piero as his contract expires in the summer.
There were concerns that his delay to sign a contract was because of money and many had suggested he would sign a big money deal to see out his career with a MLS team or go to Qatar for even more riches. This week Il Pinturicchio made an announcement on his website to clarify his intentions that are full of love for Juventus, not for money. Del Piero has made an unprecedented gestureby offering to sign the same contract he first signed for Juventus – a blank one! "I do care to point out that my ties to this jersey and to my fans cannot be measured in numbers," he wrote on his official website, alessandrodelpiero.com. "I signed my first Juventus contract blank, and I will sign blank the last contract of my career wearing this jersey. "A profound love for football, the Juventus jersey and team's fans have been always the reason and engine of my career. "Not money: I've earned a lot in my life and I could have earned even more, playing somewhere else if I accepted the offers made to me numerous times, even in the latest period. "I've talked to the President, not about the financial aspects, but about my will to play also next season, about my determination, professionalism, my passion, my wish to win more, the wish that has been always within me, from the Viareggio tournament to the World championship, let alone Serie B."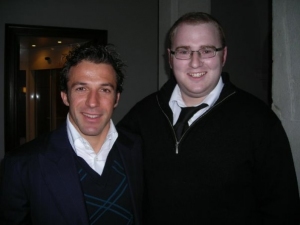 As a Juventus fan I can't tell you how happy this makes me! I had the pleasure of meeting and interviewing Alessandro Del Piero in 2008 and I will never forget our encounter. He was so friendly, so funny and so cool but what struck me most about the great man was his overwhelming sense of achievement for winning The World Cup and his hunger for more success. Speaking in perfect English, he told me how, like most boys, he grew up dreaming of winning The World Cup. Now to have done so – he took a breath at this moment, throwing himself back in the chair as though he were reliving the moment – he felt like "The King of the Forest", a beautiful metaphor I much prefer to 'castle'. On 30 October 2010, Alessandro recorded his 179th Serie A goal, breaking the record of club legend Giampiero Boniperti as Juventus' top scorer in Serie A and further cemented his status as the most prolific goalscorer in Juventus history. On February 5, 2011, with his substitution against Cagliari, Alessandro Del Piero became the most capped Juventus player, edging out Boniperti once more. I am looking forward to watching Del Piero surpass more records in the bianconeri colours.
I hope that with the influence of the few footballers that continue to be loyal to their club we will see a new generation of footballers we can cheer for years to come, long after they have departed. If this sounds crazy to you, just go to Florence and mention Gabriel Batistuta…
Read more from Poco T by CLICKING HERE