On-loan Villa Park man slams former boss on eve of St. James' Park debut.
Premier League Tickets Available from Tixdaq.com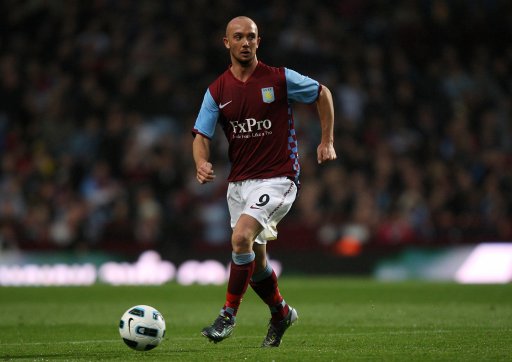 Newcastle United loanee Stephen Ireland has launched a scathing attack on Aston Villa manager Gerard Houllier.
The midfielder joined the Midlands club from Manchester City last summer in a deal that saw James Milner go in the opposite direction.
The Republic of Ireland international was signed by Martin O'Neill, but he was replaced by Gerard Houllier at the start of the season.
Ireland has had a difficult start to his Villa Park career making only 12 appearances this season.
The 24-year-old was loaned to Newcastle on the last day of the January transfer window and is very critical of his former boss.
"After 15 matches on the bench Houllier told me to stay at home,"  he said to French football magazine So Foot.
"I trained during the week and on Fridays he told me, 'no point you coming, you are not in the team'.
"Yet I was the best player in training. One of the few times he played me, we drew 0-0 at Chelsea
and I ended up man-of-the-match.
"Apparently that didn't matter to him. I was stuck with being paid for doing nothing at all. I was left to myself. I had to pay out of my own pocket for medical treatment. Can you believe that?"
Ireland also took exception at being asked to move to Birmingham from his home in Manchester.
"Houllier asked me to come and live in Birmingham because it was taking me 75 minutes to come to training.
"But there were 15 players in the same position as me. Some came from London and took more than two hours, but he only asked me to move," he added.
"For a start, Birmingham is a c**p city and I wasn't going to make the effort, especially as I wasn't playing. Might as well be in Manchester if I had to stay home on match days.
"I don't bear Houllier any grudges, it wasn't him who chose me after all.
"I have no idea at the moment who I will be playing for next season. My future is unclear."