The FA dealing in double standards? Never!
Premier League Tickets Available from Tixdaq.com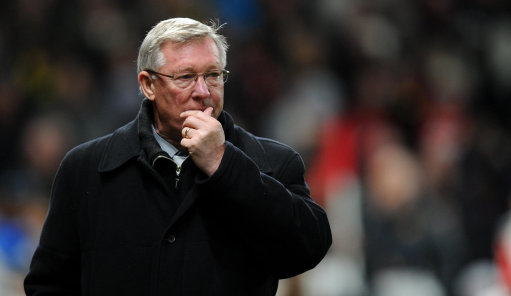 On Wednesday there was a certain suspense lurking in sections of the media, awaiting a ruling that would make headlines and create vociferous debate amongst men and women.
No, this ruling wasn't by The Football Association in response to Sir Alex Ferguson, the Manchester United manager, and his comments about Martin Atkinson, the referee in charge of United's 2-1 defeat to Chelsea at Stamford Bridge.
In fact, this ruling came from the European Court of Justice (ECJ) which brought an end to females paying less for their motor insurance than men on the grounds that it was overtly sexist towards the male of the species.
The relevance of these stories being run concurrently will become clearer upon consideration of the Human Rights Act (1998) and that the ECJ could, should United's lawyers consider it appropriate, rule that post match comments are a breach of a person's Human Rights.
It sounds, on the surface, a ludicrous suggestion, the ramblings of a mad-man. But when you take into account this latest ruling and understand that insurance companies have statistics that prove, beyond any doubt or reason, that young male drivers represent a bigger risk than that of their female counterparts, it throws all logic out of the window.
The Human Rights Act (1998) gives further legal effect in the UK to the fundamental rights and freedoms contained in the European Convention on Human Rights. Most notably is the freedom of expression and the freedom of thought.
Ferguson was clearly unhappy with Atkinson's performance as a referee and made his feelings known in his post-match interviews. Ferguson said, in an interview with MUTV: "You want a fair referee, or a strong referee anyway – and we didn't get that…I must say, when I saw who the referee was I feared it. I feared the worst." His views were reinforced by former Premier League and World Cup referee, Graham Poll, in an article in the Daily Mail in which he agreed that Atkinson had made mistakes during the game.
Some may argue that Poll is a fine one to talk, some may suggest that Ferguson's comments bring the game into disrepute, some may even suggest that it was just reward for United's fortune of having Wayne Rooney avoid suspension for an elbow on Wigan's James McCarthy at the weekend.
The Football Association, however, have deemed Ferguson's comments and have charged him with improper conduct. This is the same FA that decided to take no action against Arsenal midfielder Jack Wilshere after he publicly criticised referee Phil Dowd following their 4-4 draw with Newcastle United at St James' Park. This may have had something to do with the young midfielder being primed to make his full England debut a few days later, with any action potentially tarnishing The FA's image on the international stage.
If the Old Trafford lawyers hadn't thought of challenging this charge of improper conduct then they may want to reconsider after a careful revision of the Human Rights Act and with a helping hand from the European Court of Justice.