Unbelievable comments from Villa Park boss.
Premier League Tickets Available from Tixdaq.com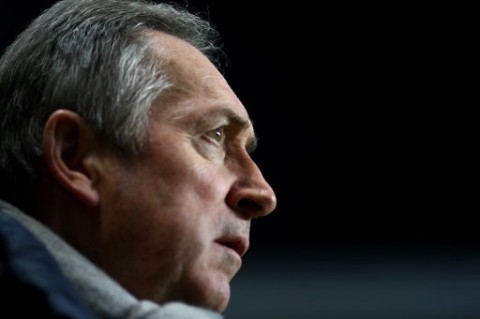 Gerard Houllier admitted yesterday that Aston Villa are not good enough to beat Manchester City – a confession the club's spin doctors immediately tried to have struck from the record.
With the club under fire for fielding a weakened team in the FA Cup against Manchester City in midweek, Villa manager Houllier tried to defend his selection.
But while he displayed admirable honesty, his comments were bound to enrage fans further and call into question the integrity of football in this country.
Houllier said: "First of all, you play against a bigger team than ours. Sorry, Manchester City at the moment, and this is our challenge for the future, are above us."
Houllier then admitted that they could have nicked a draw at Eastlands before confessing that he did not much fancy a replay, presumably with Premier League survival still at stake.
He said: "I thought we could have a draw there and if you draw you have to replay. That means you play Saturday, Wednesday, Monday and maybe Saturday. You have to take that into consideration."
Houllier was then asked if he thought his strongest team could have beaten Manchester City. His answer will shock Villa fans and should set alarm bells ringing at both Premier League and FA headquarters.
Houllier's response: "No. Honestly, no. It would have been difficult. I knew they would put their best side out and their squad is better than ours, but look at the figures. Look at the players they have."
SOURCE: Express
Gerard Houllier risks angering his fans with comments like this and may well get in trouble with the FA for deliberately fielding a team the Aston Villa boss seemingly felt has no chance of beating Manchester City. To make comments like this really is a kick in the teeth for both the players and supporters of the Villa Park club. However perhaps what most beggars belief is the fact that Aston Villa DID beat Man City little more than four weeks ago!
The Frenchman is practically admitting that not only could his side not win but that he didn't even want them to secure a draw due to the effects of a replay on their Premier League season, an assertion that is made all the more bizarre when you consider that Aston Villa don't have to compete in Europe or in the Carling Cup, so just how congested is their fixture list?
When Houllier say's "Look at the players they have" he is disrespecting his own club and he seems to totally forget that very recently his side managed to beat those very same players at Villa Park. Surely these comments will only serve to anger everyone within the game and most especially the club's own fans and more so, those who travelled to Eastlands for a game that it seems the Aston Villa boss didn't really want to win.