Emirates boss says most consistent team will win and Chelsea, Manchester City and Tottenham are not out of the hunt.
Premier League Tickets Available from Tixdaq.com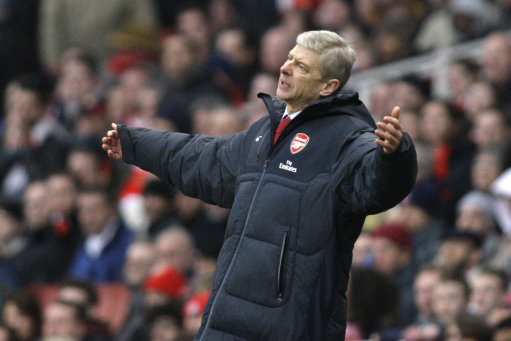 Arsenal manager Arsene Wenger says the title race is wide open following Manchester United's 3-1 defeat to Liverpool and any team in the top five could still win it.
Wenger was left downhearted after his team had failed to apply more pressure to table-topping United after a goalless draw with Sunderland.
But United's loss means Arsenal are now three points behind the Red Devils with a game in hand.
The Frenchman believes the team who can be the most consistent will win the Premier League and dismisses suggestions it is now a two-horse race.
"It was two points lost [against Sunderland] because first of all when you play at home you want to take the three points as well because we feel we scored a regular goal and we were disallowed a penalty so the three points were in there," Wenger told Sky Sports.
"What diminishes the frustration is that the other teams dropped points as well like Manchester United yesterday.
"It is very, very open. I believe Chelsea is not completely out of it, Manchester City is not out and Tottenham has a little chance – a smaller chance.
"But it will be down to consistency, we have been remarkably consistent.
"I believe in the league if you look at results in the last ten games we have been the most consistent so let's focus to try to continue with that run and then you have a good chance."