Stamford Bridge boss reveals he covered up problems and wants his team to show improvement at Bloomfield Road tonight.
Premier League Tickets Available from Tixdaq.com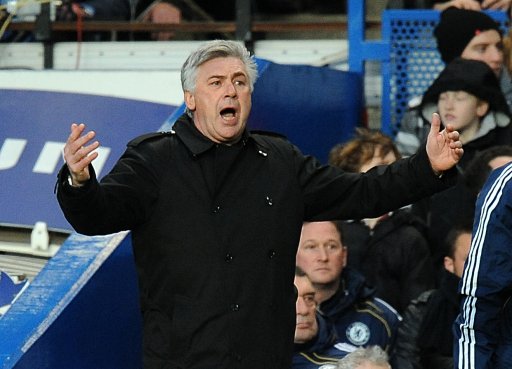 Chelsea manager Carlo Ancelotti has admitted his squad morale was destroyed after the teams pre-Christmas slump in form.
The 51-year-old even tried to cover-up the depression that hit his side following the loss in confidence among his players.
But the Italian now feels morale has returned due to the 2-1 victory over league leaders Manchester United with the squad finally putting their worst run in the Premier League for 15 years behind them.
"A lot of times in the past, I've said the atmosphere is good," said Ancelotti.
"Sometimes it wasn't really good because the players had more difficulties to train, with less confidence. Now the confidence has improved with the results.
"The atmosphere is really good. The players are training well with confidence and ability, so I have confidence in the future."
"When you win against United, it means you're good enough to play against stronger teams. So this result obviously improves your confidence."
The mood in the Chelsea camp has more reason to be cheerful after Manchester United lost 3-1 at Liverpool and Arsenal only managing a goalless draw against Sunderland.
Victory over Blackpool at Bloomfield Road will leave the Blues nine points adrift of United with a game in hand, keeping their slim title hopes alive.
But Ancelotti refuses to take Blackpool lightly and wants to continue his side's new found momentum.
"It's the wrong way to prepare by thinking it will be easier against Blackpool than United," he said.
"We have to be more in focus against them than against United.
"It's easy to stay focused against United because there's so much attention on the game, and a lot of pressure.
"There is less pressure against Blackpool, so my aim is to maintain their focus."