Choose Sir Alex Ferguson's all-time best ever Manchester United players to have graced the Old Trafford turf.
Premier League Tickets Available from Tixdaq.com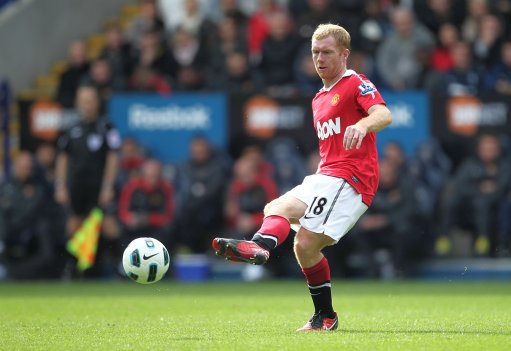 For 25 years Sir Alex has run the rule at Old Trafford.
He has chopped and changed his squad so much it would be easy to forgive him if he has forgotten some of those players.
But here at COS we want to know who his all-time best eleven would be – and we want you to help!
Vote for players in each position over the next few days and we will reveal the best eleven in the Fergie era on Friday.
Today we will start with goalkeepers and defenders, so stay tuned and the only way to make sure your choice is selected is to vote on the poll to the right of the screen.
Centre-midfield
Bryan Robson:
'Captain Marvel' may have been inherited by Sir Alex but the Scot felt very lucky to have him. He led United to two Premier League titles, three FA Cups and a Cup Winners' Cup. Injuries blighted his career but is still regarded as one of United's finest ever players.
Paul Ince:
The midfield hardman was integral to the first great Fergie team. With snapping tackles, raking passes and some tremendously hit shots he bossed the midfield. He won two league titles, two FA Cups, a League Cup and a Cup Winners' Cup. Controversial entrance and exit to Old Trafford but what a player.
Roy Keane:
He broke into the first-team at a time when Bryan Robson and Paul Ince were the senior players. A tough character but the ultimate team player, leading the United team through their most dominating period and inspiring future generations. A great player who embellished Fergie's fighting spirit.
Nicky Butt:
A member of the FA Youth Cup winning team of '92, that became known as Fergie's Fledglings. He took over the mantle of Paul Ince and helped secure the first Champions League success of Fergie's era. He also won six Premier League titles and three FA Cups.
Paul Scholes:
Widely regarded as one of the finest midfielders of his generation and was part of the Fergie Fledglings. He started his career as a striker but Fergie realised his passing quality was too good to be wasted. He is still playing despite a chronic eye problem and suffering from asthma. Has won 16 major medals at United.
Owen Hargreaves:
Is there an unluckier player in United's history in terms of injury? He signed in 2007, but has only been able to play one full season. United won the Champions League and Premier League double that year showing the quality Hargreaves brings. Fergie and Fabio Capello wish they could have called upon him more.