Wembley officials will support any 'credible challenger' to Fifa president.
Premier League Tickets Available from Tixdaq.com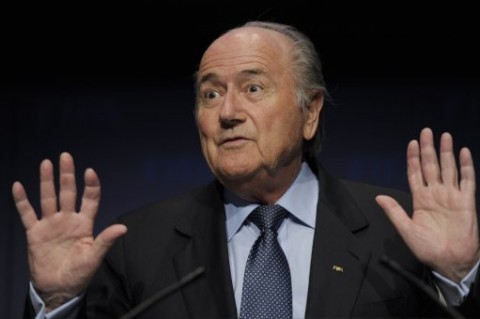 The Football Association will support any challenge to Sepp Blatter's rule over Fifa with Qatar's Mohamed bin Hammam emerging as the leading contender.
Blatter has been the president of Fifa 1998 and has had a highly comntroversial reign.
The role is open to candidates for a June 1 election in Zurich but they must be nominated by one of FIFA's 208 national federations.
FA officials have been lobbying for bin Hammam to put his name forward, as well as American Grant Wahl.
But bin Hammam, the Asian Football Confederation president who has served on Fifa's executive committee since 1996, has not formally declared whether he will run.
Strengthened by Qatar's winning bid for the 2022 World Cup, he dropped a hint last weekend that he will meet the end-of-March deadline to enter the race.
Referring to the Fifa presidency, the 61-year-old bin Hammam said on his Facebook account that "competition is the best way to make the organization vibrant and alive."
FA chiefs believe the 74-year-old from Switzerland has served long enough and want to bring his 11 year presidency to an end.
The FA backed Blatter to succeed Brazil's Joao Havelange at the 1998 FIFA Congress in Paris but then threw its support behind Confederation of African Football President Issa Hayatou in the election four years later.
The FA's current bitterness toward Blatter stems from England's failed bid to host the 2018 World Cup. England received only two votes as FIFA awarded the tournament to Russia.
As FIFA's executive committee prepared to vote in December, Blatter spoke of the "evil of the media" in England following investigations into corruption in the bidding process.
After England's bid gained just one non-British vote, acting FA chairman Roger Burden withdrew his candidacy to be the permanent chairman because he "could not trust" FIFA.
"The matter has not been discussed but will be considered by the FA Board when nominations have closed and the FIFA Congress agenda has been published," the FA said in a statement to Associated Press.