Emirates full-back predicts exciting night in the Nou Camp.
Premier League Tickets Available from Tixdaq.com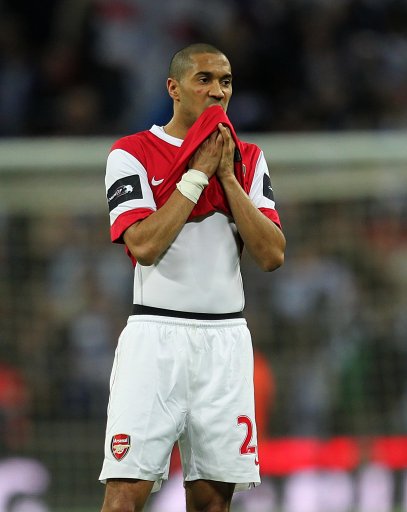 Arsenal left-back Gael Clichy will wait until the summer to discuss a new contract with the North London club.
The 25-year-old's current deal expires in 2012 but he says there is no hurry to sign anything now.
The Frenchman has played over 250 games for the Gunners, becoming a senior player in the squad but his future is on hold as he aims to secure the first trophy for Arsenal in six years.
"Will I prolong my contract? I don't know and I don't think about it," Clichy told L'Equipe.
"The season is still long. I will have time to think about it in the summer."
Clichy is gearing up for the return leg of the Champions Leafue last 16 tie with Barcelona.
Arsenal lead 2-1 as they head to the Nou Camp and Clichy is feeling in confident mood and attributes this to the win over Chelsea in December.
"I have watched the first leg against Barcelona again three or four times," he added.
"I am rarely impressed by a team but this time Barcelona got 60 per cent possession on our pitch.
"It is huge. We suffered but we could resist.
"Something happened against Chelsea. Since that match we are not the same team anymore.
"In the past, sometimes two or three players could give up. At such a level, it is not possible.
"What will happen at Camp Nou? We will qualify and I will score! It would be nice.
"We will give our very best. Arsene Wenger has often told us there is no better team than ours."