Old Trafford supremo claims 'not everyone' hates the Glazer family.
Premier League Tickets Available from Tixdaq.com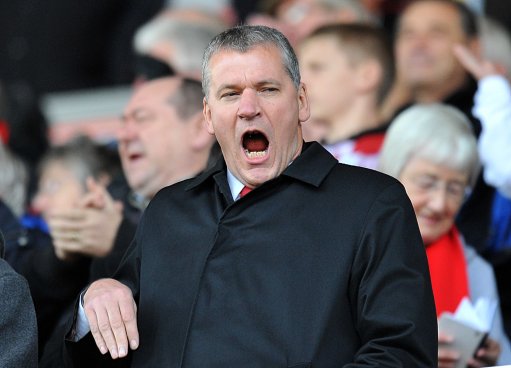 Manchester United chief-executive David Gill dismissed suggestions the club's fans hate the Glazer family and launched a defence of the owners.
United fans have voiced thier opposition to the Americans ever since the Glazers took control of the club in 2005.
Many anti-Glazer supporters groups have emerged, most famously and visibly in the 'green and gold' campaign.
The protesters are worried about the huge amount of debt the owners have racked-up, believed to be in excess of £500million.
But Gill insists the Glazers should be praised for their efforts in growing the club and winning trophies.
"Not everyone hates the owners," Gill said to the House of Commons committee. "They're well-organised. They're very domestic.
"We've done studies that show we have 333million followers from around the world. We get thousands of emails. We got 36,000 phone calls last month.
"(Look at) the success we've delivered on the pitch in the last five years – seven trophies since they've taken over.
"A lot of the fans want to ensure that there's money to be spent on the team, that they come to a safe, modern stadia, that (United) play exciting, attractive football.
"And I think we've delivered on those accounts."
Gill also defended the Glazer's decision not to speak to the fans and leaving the task to the United board and manager Sir Alex Ferguson.
"I can give you other examples of owners who haven't spoken directly to the fans," he added.
"I think the sheer size and nature of Manchester United means perhaps we get more coverage with respect to that.
"But we, as an executive team, on behalf of ourselves and the club do have extensive communications with our fans.
"We take those elements of fan communication very seriously."