Example has requested that fans wear banana and hotdog suits at his live shows.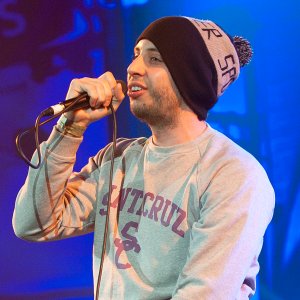 Example has stated that if fans want to meet him after shows, they must dress up in either a banana or hotdog suit. The UK star thinks that his fans should have to work for the chance of meeting their idol.
Before he even had time to tell the public whether he was joking or not, hundreds of fans began coming to his shows dressed as the food items.
"Every gig I did I had 300 people turn up for photos and the sad thing was not being able to have photos with every one of them.
"So, I figured if you were willing to dress up as a banana or hotdog then you probably deserved to meet me for a photo and signature after the show. It's been successful."
Example tickets are on sale now for the rapper's remaining UK tour dates.