In homage to Serse Cosmi taking charge of his first game for Palermo, the round up's going all rock n' roll.
Premier League Tickets Available from Tixdaq.com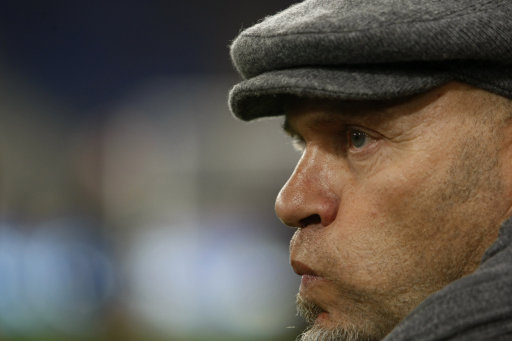 Paint it Black(and blue). Inter treated their fans to a 3rd five goal blitz as they came from behind to dispose of Genoa. The visitors were missing wild boys Miguel Veloso, Floro Flores, Criscito and even coach Davide Ballardini after last week's ill-tempered game with Catania but managed to take the lead from Rodrigo Palacio's bullet. Leonardo went Al Pacino in the HT team-talk and his side duly responded with Pazzini bagging the equalizer before Eto'o tippy-toed in the 2nd and 3rd before handing Pandev the 4th and a Boselli own-goal wrapped it up.
In Friday's match Roma needed more than a feeling to overcome Lecce, as Vincenzo Montella aimed to preserve his unbeaten start as manager. Vucinic gave I Lupi the lead with a beautifully nonchalant shot against his former team, then Giacomazzi deservedly leveled after 75 minutes. In the dying minutes Pizarro got the winner from the spot after Munari handled.
Living on a Prayer. Gigi Del Neri continues to receive the dreaded backing from everyone at Juventus after his side slumped to a third straight defeat, this time against leaders Milan. Gennaro Gattuso went from Captain Pugwash to Captain Fantastic with the only goal of an arrhythmic game which kept the Rossoneri 5 points clear of Inter.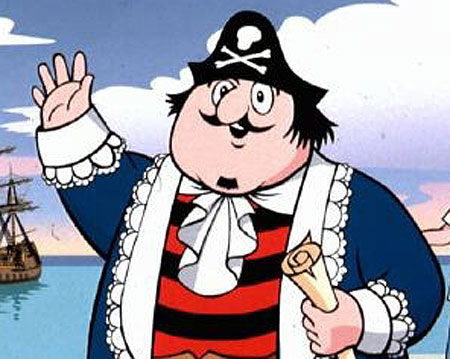 Nights in White Satin. In the Marassi stadium Sampdoria were condemned to their 9th defeat in 13 games, as 18th placed Cesena produced a blistering 6 minute spell either side of HT. There was smoke on the water when Parolo, who only scores screamers got his 3rd of the season on 42 minutes, then Giaccherini blasted 2 in 2 minutes. Antonioli tried to let the Blucerchiati back into the game, playing patty-cake with a Maccarone FK which substitute Massimo Volta pounced on. A soft penalty late on gave the hosts reason to complain at the final whistle but Cesena took all 3 points to move out of the drop zone.
Good Times Bad Times. Bologna and Cagliari ran the gambit of emotion at the Renato Dell'Ara in an entertaining draw. The home side took the lead through veteran when striker Marco Di Vaio was brought down by Biondini on 29 minutes. Bologna's hero scored his 17th goal of the season on his 100th appearance for the club. In the second half Cossu rattled in the equalizer and substitute Daniele Ragatzu gave the Sardinians the lead with 8 minutes left. Cagliari looked set for their 10th win under Roberto Donadoni but Gaston Ramirez pinched a point for the Rossoblu with seconds spare.
Go Your Own Way. Adrian Mutu. The enigma. No matter how many drug bans, fights or fall-outs the Romanian just keeps on coming back. Catania had front row seats for a vamped Viola as Mutu took the first steps on the stairway to heaven. Mu-I do things in-tus slotted a brace in 3 minutes, the second ably aided by Catania's comical defending before launching the attack for Gilardino to get the 3rd.
Don't Stop Believin'. Media in Italy and fellow commentators proclaimed the end of Napoli's title challenge following Milan's 3-0 battery of the Partenopei, but I stayed hopeful. With Inter and Milan winning,Napoli played lowly Brescia at home with acrobatic goalkeeper Arcari keeping the scores level at HT. Unfortunately his teammate's wastefulness in front of goal thwarted Brescia stealing all 3 points. De Sanctis and Caracciolo had chances but showed the sort of profligacy which makes the Biancoazzurri prime relegation candidates.
Another One Bites the Dust. After last weeks' 7-0 win over Palermo Udinese faced the forgotten team of Serie A, Bari. I Galletti have been relegated and discarded in everyone's minds since their second 5 match losing streak ended against Inter in February. Recent plucky performances have yielded few points and their inability to score, a meagre 4 in 2011 meant Antonio Di Natale's 75th minute penalty was enough to keep the pressure on Lazio.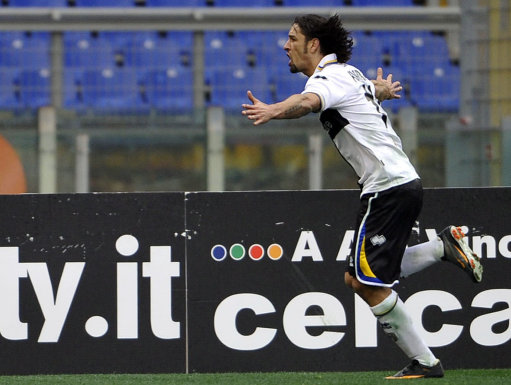 Chievo and Parma are still the bread in a Sampdoria sandwich after a stale draw at the Stadio Bentegodi. The Flying Donkeys did Parma a favour in the 19th minute when the beast of burden Amauri was forced to withdraw through injury. Gabriel Palletta was RC in the 2nd half but it remained goalless.
Born to be Wild. In Sunday's final game, the man having the second longest mid-life crisis in Italy (see Italian Premier) led Palermo to their 3rd defeat and 3rd game without scoring. Conceded 8 scored 0 are not the stats mad-hatter Chairman Maurizio Zamparini likes, and after bundling Delio Rossi into his rag and bone cart Palermo had hopes of a reaction with Cosmic Cosmi at the helm. Unfortunately Giuseppe Sculli-duggery benefited from characteristicly poor defending to take the spoils for Lazio. His two first half goals helped L'Aquila leapfrog Udinese back into 4th.
For more on sporting matters from Italy visit Blogissimo