Emirates pair face ban if found guilty following Nou Camp rant at referee.
Premier League Tickets Available from Tixdaq.com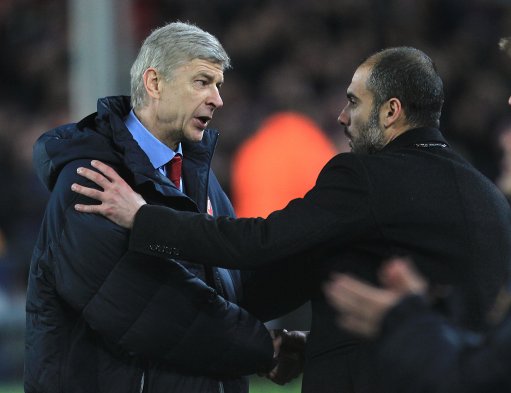 Arsenal manager Arsene Wenger and midfielder Samir Nasri have been charged by Uefa following comments made about the referee Massimo Busacca after the Champions league defeat to Barcelona.
The pair were incensed by the official's decision to send off striker Robin van Persie with the match level at 1-1, but Arsenal leading the tie 3-2 on aggregate.
The Arsenal striker was deemed to have kicked the ball away after being caught offside but the Dutch international claimed to have not heard the whistle because of the noise from the crowd.
Wenger confronted the Swiss referee at the final whistle and continued with their heated exchange down into the tunnel.
The Frenchman felt the decision was 'embarrassing' and that Uefa officials were left 'shocked' by the sending off.
Nasri is believed to have made inappropriate comments to Busacca after the match but did make this statement over twitter:
"now we have to think about Man utd game and we still have a league to win and by the way bussaca is the best….pff"
Uefa waited for the referee's report before charging the pair with improper conduct and they could face a ban if found guilty.
It is still unclear whether Robin van Persie will face the same charge for labelling Busacca a 'total joke' to the media.