Tickets are available online at up to 57% below face value.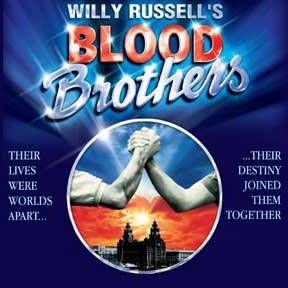 Blood Brothers tickets are available to buy online at under half price. Tickets for the production at The Phoenix Theatre in London are available from £31 online.
Theatre-goers can save up to 57% on stalls and dress circle tickets to the British musical.
Written by Willy Russell and set in Liverpool, this musical concerns twin brothers who are separated at birth and grow up to live separate lives. Years down the line, they are brought together by a mother's secret, bringing to bare a series of extraordinary consequences.