The BBC and FA team-up to ensure the right questions are asked over controversial World Cup voting system in Zurich.
Premier League Tickets Available from Tixdaq.com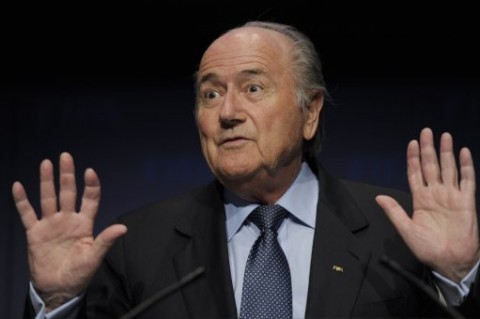 The BBC's Panorama programme and Football Association councillors will join forces to investigate the World Cup voting fiasco.
The new documentary will focus on how Russia and Qatar allegedly bought votes to secure the rights to hold the 2018 and 2022 tournaments respectively.
The FA promised England 2018 bid chairman Geoff Thompson and CEO Andy Anson will explain to the Council where the bid failed, especially as Sir Bobby Charlton was told a year before that England had no chance of winning, according to Labour MP Paul Farrelly.
Stoke chairman Peter Coates told the football governance inquiry yesterday: "I'm surprised we didn't know more. It was wrong we couldn't do better. We weren't smart enough to get a feel."

Sunderland chief Niall Quinn added: "A lot of good stuff got drowned in arguments."
The England bid team were furious with the BBC for broadcasting a Panorama documentary on the corruption inside Fifa days before the vote.
But there will be no concerns this time as the FA wants to keep the pressure on president Sepp Blatter's regime.
The English governing body is prepared to support any 'credible challenger' to Blatter in the upcoming presidency elections in June, with Qatar's Mohamed Bin Hammam and American Grant Wahl early contenders.