Various Stephen Merchant warm up shows have received positive reviews.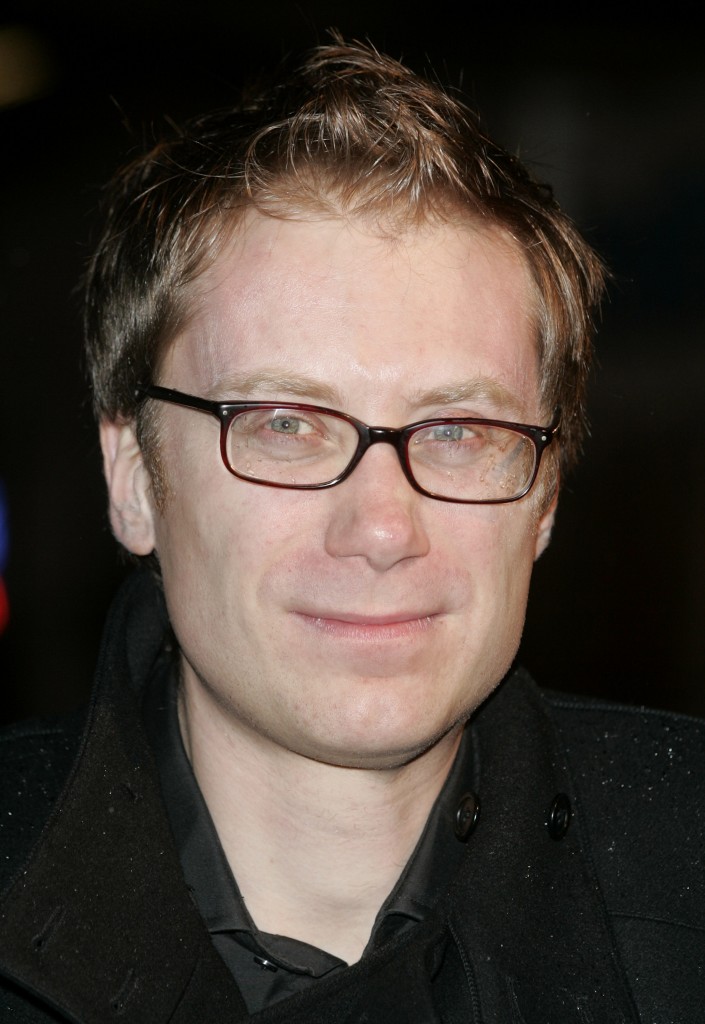 Stephen Merchant has recently confirmed details of a full UK stand-up tour, set to take place throughout September, October, November and December this year.
The comedian is best known as the co-writer and co-director of The Office, as the co-writer, co-director and a co-star of Extras, and as the co-host of The Ricky Gervais Show. He will now perform solo material across the country, with his debut live show titled Hello Ladies.
Merchant's recent material trailed at a number of warm-up shows has received a number of positive reviews.

Stephen Merchant tickets are on sale now for the followng shows:
Swindon Wyvern Theatre, Tuesday 6th Sep
Croydon Fairfield Halls, Wednesday 7th Sep
Dorking Halls, Thursday 8th Sep
Dartford Orchard Theatre, Friday 9th Sep
Aylesbury Waterside Theatre, Saturday 10th Sep
Hastings White Rock Theatre, Monday 12th Sep
Reading Hexagon, Tuesday 13th Sep
Southend Cliffs Pavilion, Wednesday 14th Sep
Southend Cliffs Pavilion, Thursday 15th Sep
St Albans Alban Arena, Friday 16th Sep
Margate Winter Gardens, Tuesday 20th Sep
Watford Colosseum, Wednesday 21st Sep
Sheffield City Hall, Friday 23rd Sep
Sheffield City Hall, Saturday 24th Sep
Milton Keynes Theatre, Sunday 25th Sep
Oxford New Theatre, Wednesday 28th Sep
Oxford New Theatre, Thursday 29th Sep
Liverpool Empire, Tuesday 4th Oct
Glasgow SECC & Clyde Auditorium, Friday 7th Oct
Newcastle City Hall, Tuesday 11th Oct
Edinburgh Playhouse, Thursday 13th Oct
Birmingham Symphony Hall, Monday 17th Oct
Birmingham Symphony Hall, Tuesday 18th Oct
Bristol Colston Hall, Thursday 20th Oct
Bristol Colston Hall, Friday 21st Oct
Manchester Apollo, Thursday 27th Oct
Manchester Apollo, Friday 28th Oct
Plymouth Pavilions, Thursday 3rd Nov
Wolverhampton Civic Halls, Saturday 5th Nov
Nottingham Royal Centre, Monday 7th Nov
Coventry Warwick Arts Centre, Tuesday 8th Nov
Cardiff St David's Hall, Friday 11th Nov
Leicester De Montfort Hall, Monday 14th Nov
Ipswich Regent, Thursday 17th Nov
Brighton Centre, Saturday 19th Nov
Bournemouth International Centre, Friday 25th Nov
Hammersmith Apollo , London, Monday 28th Nov
Hammersmith Apollo, London, Tuesday 29th Nov
Hammersmith Apollo, London, Wednesday 30th Nov
Hammersmith Apollo, London, Thursday 1st Dec