Tottenham entertain AC Milan at White Hart Lane with a handy away win under their belt.
Watch Tottenham v AC Milan live streaming with GetSport.TV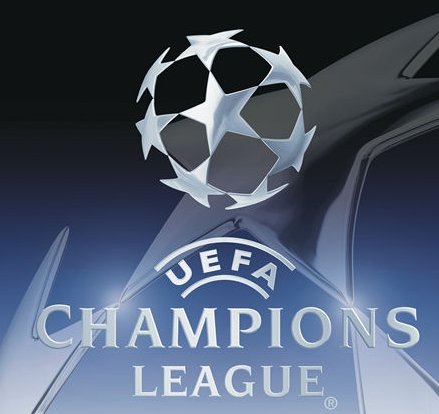 Tottenham winger Gareth Bale will be given until Wednesday to prove his fitness for their Champions League last-16 second-leg tie with AC Milan.
Manager Harry Redknapp said Bale trained on Tuesday and showed no ill-effects from his long-standing back problem, but his legs were a bit stiff.
"His back's fine but he was stiff in the legs," stated Redknapp.
"It's touch and go. We'd love to start with him but if he's not quite right I wouldn't want to take a chance."
There is better news on Dutch playmaker Rafael van der Vaart, who has not played since Spurs' first-leg 1-0 win in Milan because of a calf injury.
"Van der Vaart has a good chance for Wednesday, I hope he'll be fit," said Redknapp.
Winger Bale made his first appearance since 22 January when he came on as a substitute in Sunday's 3-3 Premier League draw at Wolves.
"When Gareth came on and started to run with the ball, it was exciting," added Redknapp. "We've missed that for the last five or six weeks.
"That was his first real exertion for six weeks. He started straight away to run with the ball and when he does that, he scares people to death.
"He carries the game at the opposition and that makes a massive difference."
Milan beat Juventus 1-0 on Sunday ahead of the second leg at White Hart Lane and while Redknapp is planning an attacking strategy, he is concerned by his side's defensive frailties.
In addition to the goals conceded at Wolves, Tottenham also let in three at Blackpool in their previous fixture.
"There were lots of positives for me from the [Wolves] game but we just didn't defend well in a couple of positions and that is a problem," stated the Spurs manager.
"Conceding goals is a concern. Conceding three at Blackpool was a concern. It is disappointing to let three goals in, especially when you score three."
The Italians will be missing three key players for the match – Andrea Pirlo and Massimo Ambrosini are both injured, and Gennaro Gattuso was already ruled out through suspension even before he launched his notorious post-match attack on Spurs coach Joe Jordan.
Coach Massimo Allegri recognised his side could not afford to repeat their first-leg display but he had confidence in their ability to overturn the deficit.
"We can do it because we're a strong team and we're in good shape, physically and mentally," he commented.
"The first leg was a strange game. We know that Tottenham is a strong team and we can't commit the errors made at the San Siro."
Bale, who produced a dazzling one-man show when Spurs played Milan's neighbours Inter in the group stages, has attracted the attention of the Serie A outfit.
Allegri said he was all too aware of the threat the Welshman posed but he felt they could deal with him.
"He's a very important player with great physical and technical attributes but Tottenham isn't just Bale," he stated. (BBC Sport)
Watch the live stream of this match simply by clicking on the link below.
Watch Tottenham v AC Milan live streaming with GetSport.TV
Highlights of the last encounter between these two.
AC Milan 0-1 Tottenham: Champions League February 2011
COS Prediction: 2-1 to Tottenham