Concacaf supremo will back his old friend in Zurich elections.
Premier League Tickets Available from Tixdaq.com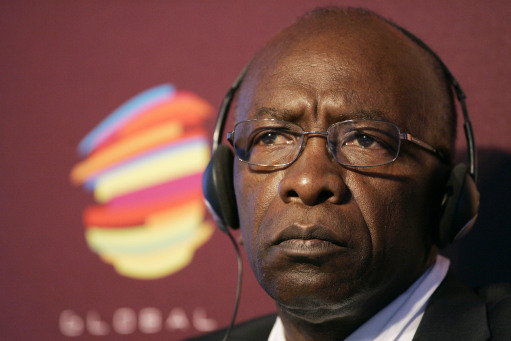 Fifa vice-president and Concacaf president Jack Warner has positioned himself to be a major figure in the organisation's presidential elections in June.
Concacaf are the only confederation who will block-vote, meaning their 35 member countries will decide if Asia's candidate, Mohamed bin Hammam, or Sepp Blatter will be in charge for a fourth term.
Warner betrayed the England 2018 World Cup bid team after putting his arm around Prince William and said, "You have my vote", before supporting winners Russia.
He is so powerful that he will decide who the North, Central American and Caribbean football associations will vote for.
The FA, who went out of their way to court Warner in their failed bid, will drop their support for Caribbean football in response as they are backing bin Hammam.
Warner has a controversial history. As well as lying to the 2018 bid team, he withheld World Cup bonuses to the Trinidad and Tobago squad in 2006 and BBC's Panorama showed he was involved in black-market ticket sales.
But Hammam, who would be tied with Blatter in supporters from other confederations, will not declare his running until he receives backing at the Uefa Congress in Paris on March 22
The Qatari may leave his announcement until the March 31 deadline so as to confuse Uefa chief Michel Platini, who may also stand against Blatter if Hammam is competing.
Platini wanted the presidency for 2015, but Hammam is likely to serve two terms if he wins in 2011.