Dave Grohl recorded Wasting Light at his family home.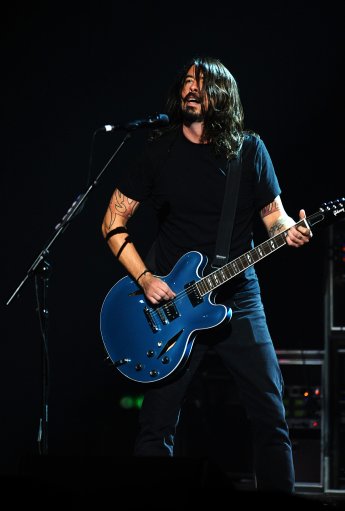 Dave Grohl has confirmed that Foo Fighters latest album, Wasting Light was recorded at his family home. The musician, who has two children, told of his wife's understanding of the situation. He said: "My wife has been really cool about me recording the album here. There were 25 people at my house every day.
"She understands that it's my job. But more than that, it's the one thing I do. I don't do anything else. I don't go hiking or have hobbies or sports or friends. I just do this."
Foo Fighters tickets are now on sale for the band's upcoming UK shows. The US rockers will perform two concerts at Milton Keynes National Bowl on the 2nd and 3rd July, with support from Biffy Clyro.