FC Borne president makes 'joke' offer but is suspended for having a sense of humour.
Premier League Tickets Available from Tixdaq.com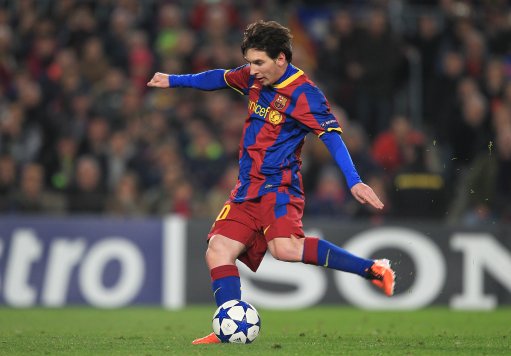 A bid from a French village football club for Barcelona's Lionel Messi has led to the suspension of the team's president.
FC Borne supremo Cedric Enjolras made the 'joke' offer but the French Football Federation did not see the funny side of it.
The FFF handed Enjolras a six month ban, with three months suspended for his antics.
Borne, in a village of 400 inhabitants, is a second division team in the Haute-Loire league and submitted the transfer offer to France's governing body this week.
The transfer offer was intercepted by the player registration office of the FFF, who refused to submit it to the Spanish FA.
Barcelona may have been unlikely to accept the offer but were denied the chance to even read it.
The FFF decided these 'jokes' cannot be tolerated and handed the Borne president the suspension.
"One cannot accept such behaviour. It is perhaps a joke but we are here to judge the facts," said Yves Begon, the head of the FFF registration office.
But Enjolras is still seeing the funny side of events as he explained his view on the matter.
"To submit bids among small clubs, you need to fill out forms on the internet," he said.
"I decided to register a bid so I typed the name Lionel Messi, his date of birth and his parent club into the system.
"Then the league transmitted the request to the federation. They were shocked by it and refused to send it to their Spanish counterparts.
"I have been suspended for six months, of which three are suspended. It was just a joke, to amuse friends."
"I'm going to have to spend three months in the bar."