Did it cost far too much to bring off colour Anfield hero to Stamford Bridge?
Premier League Tickets Available from Tixdaq.com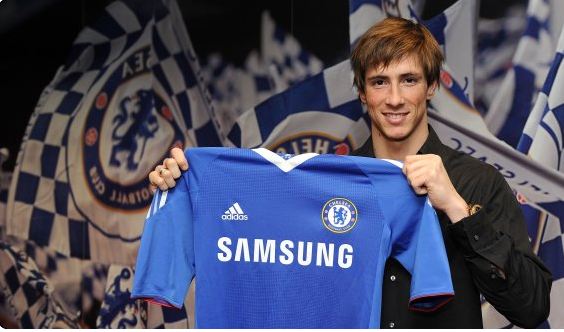 It was the record-breaking transfer that had everybody on the edge of their seats on transfer deadline day this January. No, not Andy Carroll's £35 million move from Newcastle United to Liverpool – Fernando Torres making the unexpected move to Premier League rivals Chelsea. It was no secret that 'El Nino' was unhappy on Merseyside, reflected by his poor show of form and lack of confidence on the pitch. But no-one was prepared for the transfer coup of the decade that would send shockwaves down the ranks of the Barclays Premier League. £50 million was the amount stumped-up by Chelsea's Russian billionaire-owner Roman Abramovich, for a player that has arguably not been at his best for 18 months and has scored only 9 goals thus far this season.
Torres has now made 5 appearances in Chelsea-blue, none of which have resulted in a goal for the Spanish striker. But Chelsea have endured a tepid time in the Premier League this season, with inconsistent performances plaguing their season and top performers struggling for form and fitness. The media hype that surrounded Torres and his British record-breaking transfer fee is bound to affect the player that finished his first season in England with 33-goals to his name in all competitions. Since then, Torres has failed to reproduce the form that made him one of the deadliest marksmen in world football.
But it would be foolish to write-off the Chelsea new-boy as a colossal waste of money. At 26 years of age, the Spaniard still has plenty left in the tank and is arguably yet to reach his peak – look at his Ivorian teammate Didier Drogba for example. Drogba has been pivotal for the Blues since joining the West London club in 2004 – at the age of 26. Torres' goal-scoring record also speaks for itself, netting 65 times in 84 appearances for previous employers Liverpool. Although not as prolific at boyhood club Atletico Madrid, he is still held in very high regard by fans at the Calderon – the same fans that gave him the nickname 'El Nino', meaning 'The Kid' in Spanish.
Ironically, Torres' best performance of this campaign came in Liverpool colours against his new employers, Chelsea – scoring both goals in a 2-0 win at Anfield. But it is only a matter of time before the World Cup winner is firing on all cylinders, with only one goal needed to break the deadlock and pave the way for a scoring spree. Playing with the likes of Nicolas Anelka, Didier Drogba, Frank Lampard and Michael Essien, it seems likely that Torres' all- important first goal in Chelsea colours is just around the corner.
And now to the big question – is £50 million too much for Torres? 18 months ago, I would have expected the Spaniard to attract that sort of offer, and it would have taken that sort of money for Liverpool to even consider a sale of their prized asset. But fast-forward 18 months and it's a different story all together. If Torres was being valued on this seasons form, the price on his head would be a fraction of the £50-million Chelsea paid for him. There are no doubts that Fernando Torres is a world-class player that deserves to be playing at the top level, but his form has been largely inconsistent since his move to the English Premier League and his lack of confidence can sometimes be misinterpreted as laziness. One thing that is certain? Form is temporary, class is permanent.