Stamford Bridge striker is enjoying the atmosphere more than when at Anfield.
Premier League Tickets Available from Tixdaq.com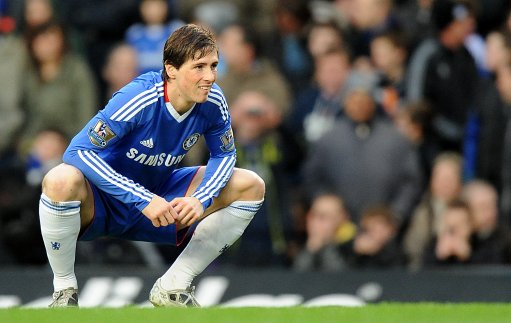 Chelsea striker Fernando Torres is far happier in the Stamford Bridge dressing room than in Liverpool's.
The 26-year-old joined the Blues from Anfield in January for a British record £50million and is yet to score for his new club.
But the World Cup winner is happy with his decision claiming Carlo Ancelotti creates a more relaxed atmosphere than the notoriously aloof Rafa Benitez.
"Chelsea have proved they have top-level players in all departments and that they will always be competitive whatever happens, with an owner who will invest when it is necessary," Torres told Marca.
"There are more personal relationships and jokes between the players than there were at Liverpool. Everything was much more serious there. Here, you don't have to prove you are a professional, it is assumed."
Torres re-iterated his desire to leave Liverpool was due to the boardroom upheaval and the feeling the Merseysiders would not win any trophies in the the near future.
"I knew I was an idol for the fans but it wasn't the same anymore," Torres added. "The institution was in chaos with the sale. There was all this talk of possible projects.
"In many ways it reminded me of (former club) Atletico Madrid … a great history, many ideas but without money, it needed time. I don't have that.
"People aren't honest in the world of football. You can't say the truth or be clear with people. It's a business and nobody is anyone's friend."