White Hart Lane career may be over for stalwart.
Premier League Tickets Available from Tixdaq.com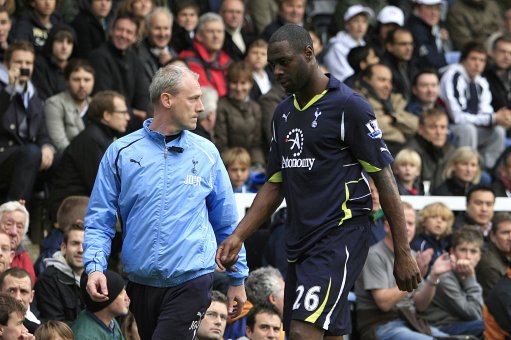 Tottenham Hotspur manager is worried about defender Ledley King's career as he continues to struggle with injury.
The 30-year old has a chronic problem with his knee meaning he cannot train as normal with his team-mates.
The England international has not played since October but was a surprise inclusion on the bench for the goalless draw with AC Milan.
But Redknapp admits that decision was a gamble as King was not 100% fit and cannot reach this level because of his inability to train.
"He's got a problem with his groin and I'm not sure, really," the Spurs boss said. "I took a gamble with him on Wednesday night, but I don't know.
"He's got away with not training all week and playing on Saturday but I think it's starting to catch up on him now. You can't keep doing that for ever, you have to train.
"It's crazy that you cannot train once all week and then come in on a Saturday and be the best player.
"Now he's finding it more difficult – suddenly he's starting to pick up a few more injures.
"We're just keeping our fingers crossed for him and Jonathan Woodgate, because they're two fantastic centre-halves.
"We're lucky that Michael Dawson has been brilliant and William Gallas has come in for us and done a great job for us as well."