Bayern Munich boss wants a year off but could return to Stamford Bridge or Eastlands.
Premier League Tickets Available from Tixdaq.com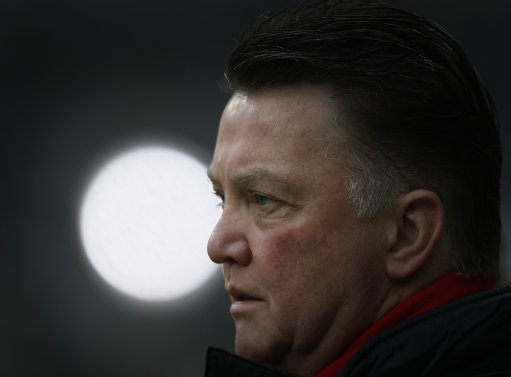 Bayern Munich coach Louis van Gaal said he will take a year off to consider his options after agreeing to leave the German champions at the end of the season.

The 59-year-old Dutchman's contract was due to run out in 2012 but he agreed in a meeting on Monday that he would depart at the end of the current campaign after Bayern slipped to fifth in the Bundesliga standings.

"I plan to have a sabbatical year starting in the summer. It is sad that I cannot continue my work here," Van Gaal told reporters on Friday ahead of Saturday's match against Hamburg SV. "Maybe it is better for the club now that I am going."

Van Gaal had shown interest in taking over a national team after he was done at Bayern but said so far "unfortunately no one has called."

"I came to Bayern because it is a top team," the former Barcelona, Ajax Amsterdam and Netherlands coach said. "I love this culture, I love the fans and the fans love me. That is why I am sad I cannot continue here."

After winning the domestic double and reaching the Champions League final last year, Van Gaal extended his contract to 2012 in September.

However, a poor domestic season and a 3-1 defeat at Hanover 96 on Saturday, Bayern's third consecutive loss in all competitions and their worst losing run since 2000, sealed his fate.

Despite their German Cup exit, also last week, Bayern are still in the Champions League, facing Inter Milan in the return leg of their last 16 tie next week after winning 1-0 in Italy.

"I want to leave the club with my pride intact. I hope I can leave through the main entrance because we are talking about my honour," he said.

It was not only on the pitch that Van Gaal had problems. He was involved in a very public war of words earlier this season with club president Uli Hoeness who called Van Gaal a "one-man show" saying he would never take any advice.

On Friday he took a swipe at Bayern's bosses saying: "Bayern Munich is bigger than Van Gaal but also bigger than the club board."

Sorce: Fourfourtwo
So Van Gaal is not the first manager who wants time off to recharge his batteries – but few very rarely do.
The top managers are workaholics and are never satisfied lying on a beach. This is why they always claim to 'be eager for a new challenge'.
But where will the next challenge for Van Gaal come from?
Well that depends on how the domestic seasons pan out across Europe.
Chelsea is an option and there have been rumours circulating as much.
If Carlo Ancelotti is sacked, or leaves for Roma, van Gaal has all the right CV for Roman Abramovich.
He has won the Dutch (Ajax, AZ Alkmaar), Spanish (Barcelona) and German (Bayern Munich) league titles.
He even won the Champions Leaguen with Ajax, albeit 16 years ago.
But does he have the style and flair to impress the Russian oligarch?
Manchester City is another option as Roberto Mancini will surely be sacked if he does not win Champions League football for his Abu Dhabi-doo owners.
And if they are willing to put up with Mancini's pragmatic approach, then van Gaal will look like Johan Cruyff.
A move to Italy and AC Milan could be on offer if their season does not end with the Serie A trophy.
Or perhaps a move to a national team is what the 59-year-old is after. Odds on replacing Fabio Capello anyone?
Offers will not be in short supply to the Dutchman but would you like to see him at your club or do you know where he is best suited?
Let us know your thoughts…