Emirates boss admits his side are missing their holding player as well as other star names.
Premier League Tickets Available from Tixdaq.com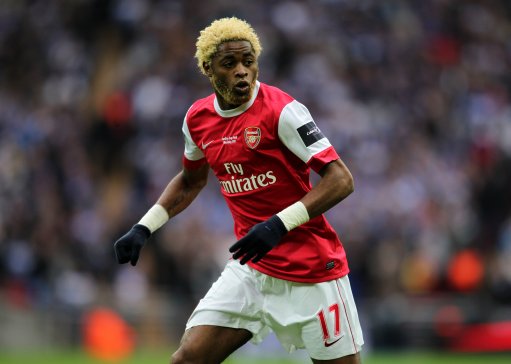 Arsenal manager Arsene Wenger admits his side are missing their holding midfielder Alex Song as they have crashed out of three competitions in two weeks.
The 23-year-old is on a lengthy casualty list along with captain Cesc Fabregas, Theo Walcott, Thomas Vermaelen and Johan Djourou
Song is currently out with a knee injury and has missed the Gunners last four games as a result, of which Arsenal have won only once.
That game was a 5-0 thrashing of Leyton Orient in the FA Cup, but the Cameroon international missed the 2-0 defeat to Manchester United in the following round.
Song also missed the Champions League defeat to Barcelona and the 0-0 draw with Sunderland in the Premier League.
And according to his manager, he is unlikey to return until after the international break at the end of the month.
Wenger is also keen to stress that Song is not the only big-name they have out at the moment but he hopes to have everyone back soon.
"We would like Song back and we would like Fabregas back," Wenger said.
"We have now to cope with Djourou [being] out and he is an outstanding player.
"I don't know [when Song will be fit again]. But certainly not for Saturday."