Head of Asian football to decide by Friday if he will stand for President.
Premier League Tickets Available from Tixdaq.com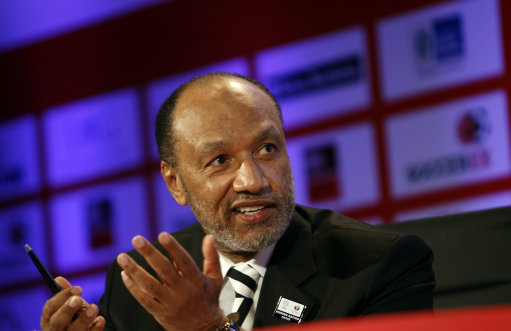 The head of the Asian Football Confederation Mohamed bin Hammam will announce on Friday if he will oppose Sepp Blatter for the presidency of Fifa.
The election will take place on June 1 with the candidates having to declare interest by March 31.
Blatter, who is seeking re-election for a fourth four-year term as president, currently has no opposition despite interest from Hammam and American writer Grant Wahl.
Hammam claimed last week he has the backing of many of Fifa's confederations but was unsure over European support.
The matter is unclear as Europe's head of football Michel Platini has ambitions of becoming Fifa president himself but would prefer to run in 2015.
"I am happy with most confederations, but I don't know about Europe and how they will deal with my candidacy," he said on Twitter.
"Europe is the core of football. I would like now to make a real assessment in Europe."