White Hart Lane side will wear computer enhanced body-armour to measure fatigue.
Premier League Tickets Available from Tixdaq.com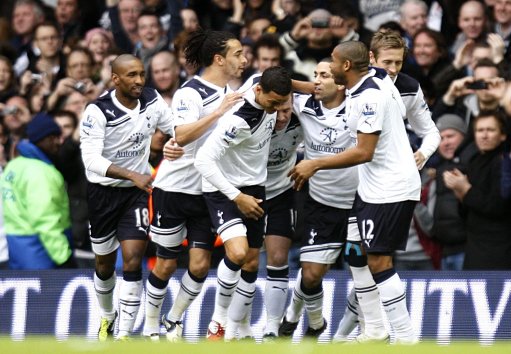 Tottenham Hotspur will wear a specially designed shirt next season that will measure player fatigue alerting manager Harry Redknapp to when he needs to make a substitution.
The Sunday Telegraph reports the American firm, Under Armour, who recently agreed a new kit deal with the North London club, will make the shirt with a computer embedded in each top.
The technology will measure the player's heart rate, core body temperature, breathing rate and acceleration, with the data being sent to coaching staff in the dugout.
There are plans to share the results with fans through broadcasters allowing supporters to see a player's heart-rate when he scores a goal.
"You can watch his heart rate as he waits to take the kick," says Under Armour's Mark Dowley. "For the first time you can see inside an athlete as they perform. It adds to the drama."