Hands up if your not a fan of football agents.
Premier League Tickets Available from Tixdaq.com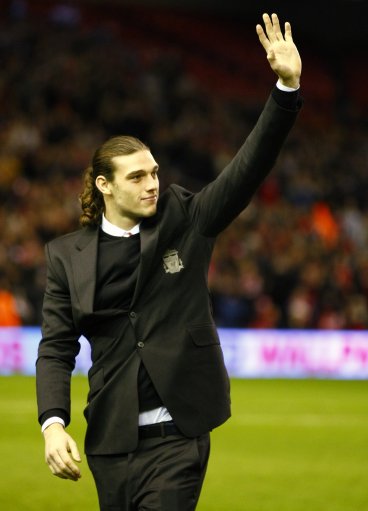 Liverpool used the services of a little-known agent, David Bromley, who is based in Maidstone, Kent, when they signed Andy Carroll from Newcastle United for £35m on 31 January. Carroll himself stated on his contract that he did not use the services of an agent at all; a solicitor, Richard Green, said he had advised him.
Liverpool declined to explain why they had used Bromley, what work he had done on the deal, or how much they had paid him, but did acknowledge in a statement that the club did "use the services of an agent on the transfer".
Carroll is reported to be in dispute with his former agent, Peter Harrison, who claims he had a valid two-year contract to represent Carroll at the time the player moved to Liverpool. Harrison, who represented Carroll from the age of 16, is reported to have sued the player for loss of earnings, which has been referred to arbitration. Harrison is understood to claim that Carroll had wanted to be represented by Kevin Nolan's agent, Mark Curtis, while Harrison's contract still had months to run.
Although Bromley holds a Fifa licence and is registered with the FA, he is not a prominent agent known for acting on high-profile deals. He does, however, have a long, close association with Curtis, having been a co-director in three companies, including two football agencies, Direct Sports Management, which is now not trading, and Sports Player Management, which went into liquidation and was struck off the companies register in January 2008. The other, Property Hunter, was dissolved last year.
Football Association rules governing the conduct of agents require them to have written contracts with any player they represent, for a maximum of two years. If a player breaks a contract with an agent, as Harrison claims Carroll did, the agent can sue for lost earnings. If the player renegotiates his contract or moves clubs within the two years for which the contract runs, he cannot be represented by another agent, or the FA will treat it as a poaching case, a breach of the agents' code of conduct. Curtis is not on Carroll's contract as having acted at all for either side. (Telegraph)
This could be interesting. Clearly this is something the FA is probably already looking into and clearly the fact that a little known agent with a series of failed business links may arouse suspicion and one also wonders just how much Mr Bromley made from the transfer itself and indeed if Andy Carroll's former agent Peter Harrison intends to sue in order to get his hands on some of the cash.
This is also proof that it is impossible to report on a story relating to football agents and then not feel a little bit of irritated by their role in the game.