Eastlands star tells French club all about former Old Trafford team-mates.
Premier League Tickets Available from Tixdaq.com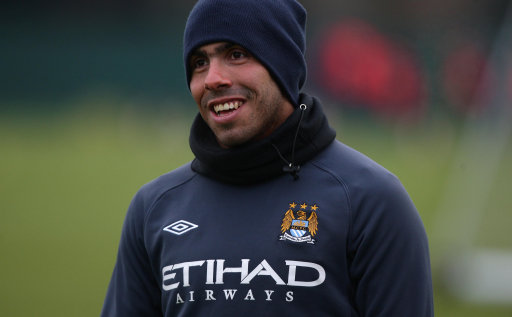 Manchester City striker Carlos Tevez has once again infuriated Manchester United fans by telling Champions League opponents Olympique Marseille how to beat his former team-mates.
The Daily Star reports the Argentinian hit-man spent two hours in the Ligue 1 club's hotel revealing where he think the Premier League leaders are vulnerable.
Tevez left United in 2009 for bitter local rivals City, with the Old Trafford faithful unlikely to ever forgive him.
Tevez was seen speaking to another former Old Trafford player Gabriel Heinze at the Radisson Hotel in Manchester.
But the Red Devil fans may point out Tevez is unlikely to know how to beat United as he has tasted victory only once in six attempts over his former club since making the move to Eastlands.
The tie is delicately poised at 0-0 after the first leg, with Marseille only needing a score draw to qualify.