Spain-based Brazilians heading to Eastlands unless Stamford Bridge club scupper the deal.
Premier League Tickets Available from Tixdaq.com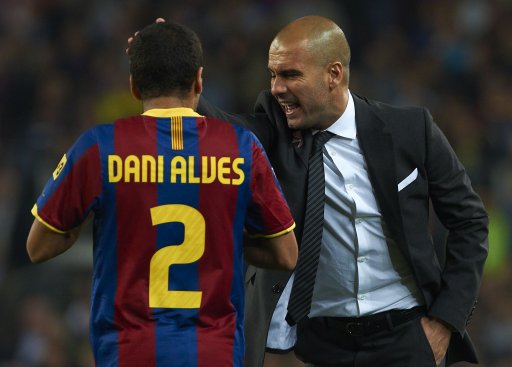 Brzailian stars Dani Alves and Kaka are set to be Manchester City's big-name transfer deals this summer.
Barcelona defender Alves has stalled over negotiations to extend his contract claiming he does not feel wanted by the Catalan champions.
And City are ready to pounce by snapping him up in the summer.
"I don't feel the club have been doing their utmost to renew my contract, but that's just a feeling I have," Alves was quoted as saying by Sport.
"I want an agreement to be reached within a few days.
"I'm as committed to the club as anyone in the squad. I won't be a hypocrite though. If the club want to replace me it could cost them dear.
"What I want is for the club to value me depending on my importance and influence within the squad. If they do that, I'll be over the moon and if not, thanks for these years at the club."
Reports suggest a deal is 90% done with the Eastlands club and Alves has even started house-hunting in the area.
He may well be playing alongside his compatriot Kaka as Real Madrid are willing to listen to offers for their star.
The midfielder signed for the La Liga giants in 2009 for £56million after City had failed to persuade him to join them.
But Kaka has not enjoyed his time at the Berabeu after suffering from injury and a drop in form.
Madrid will be looking to recapture most of the money they spent on him to give to manager Jose Mourinho for new signings.
Any transfer will hinge on Manchester City securing Champions League qualification next season. The other obstacle to the double deal is Premier League rivals Chelsea.
The West Londoners are also interested in the Brazilians, and Kaka in particular.
Manager Carlo Ancelotti would love to work alongside Kaka again, after their time at AC Milan, and the feeling is apparently mutual.