How best for St James' Park to spend Andy Carroll cash.
Premier League Tickets Available from Tixdaq.com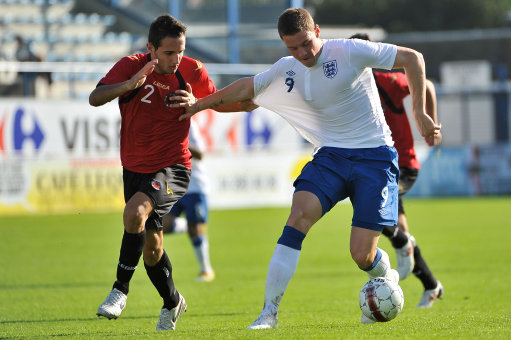 Newcastle seem to be pretty safe in the Premier League now. A few more wins should ensure another year of top flight football. Already though fans are starting to talk about who Newcastle are going to sign this summer. Manager Alan Pardew has £35m burning a big hole in his pocket and has already stated that he will be very active in the transfer market. So the question is 'Who should Newcastle sign this summer?' Well according to Pardew he's looking at signing 5 players, a few youngsters will know doubt be signing during the summer months as well, but for now we will focus on the first team. I am going to assume that Enrique and Joey Barton stay and Newcastle sign Stephen Ireland permanently who I won't include in the 5.
With Peter Lovenkrands, Sol Campbell, Wayne Routledge, Alan Smith, Xisco & Danny Guthrie probably all leaving the 5 positions I think Newcastle will be targeting will be; two centre forwards, a winger, a left back and a centre back. With Graham Carr the chief scout these days trying to second guess the signings is getting harder after the signing of Cheik Tiote who quite frankly I had never heard of but anyways I'll give it a shot.
First off are the two strikers, with Andy Carroll gone it leaves a big hole upfront but Leon Best seems to have plugged that gap surprisingly well and if he keeps up this scoring run he has to be given a chance to start next season as well, so with that in mind my choices would be Connor Wickham at Ipswich and Kevin Doyle at Wolves. Wickham looks one hell of a prospect and at the tender age of 17 is exactly the type of player Newcastle seem to be targeting these days. Doyle on the other hand will not be everyone's cup of tea but with the little support he gets from midfield and the tireless running he does for the team I think he would fit very well into the side and would score goals given the chance.
The winger I would like to see sign would be Gervinho from Lille, now I know some people who know the player will say he is a striker but he can play comfortably in both positions. He has skill, pace, an eye for goal and is only 23. He only has 1 year left on his contract so Newcaslte wouldn't have the pay top dollar for him. Another reason to sign him is he's from the Ivory Coast and would keep Tiote happy am sure.
The final two positions now. Assuming Enrique will stay I still think we need cover for him as I don't think Shane Ferguson is quite ready yet. The player that we have been linked with in the last few days is Cheikh M'Bengue, who currently plays for Toulouse. He has a record of bad tackles but at the age of 22 and one of his teams stand out performers he would be good addition and it would make sense with Pardew apparently watching Toulouse several times this season. The centre back position is one a lot of fans won't be too bothered with Coloccini, Williamson and Steven Taylor already there but I do feel we need 4 centre halves. Now I know players aren't going to sign knowing there going to be 4th choice but even so I would go for either Boyata from Man City or Tomkins from West Ham, both young and already showing the qualities they have.
There you have it. The 5 players I would like to see Newcastle sign. You may not agree with me but that's what speculation is all about. So what are your thoughts on who Newcastle should sign?
www.nufcblog.co.uk – A new 'blog, with big plans and bigger ambition than Mike Ashley's rather round belly. Howay the lads!