To make donations to the Japanese Red Cross CLICK HERE.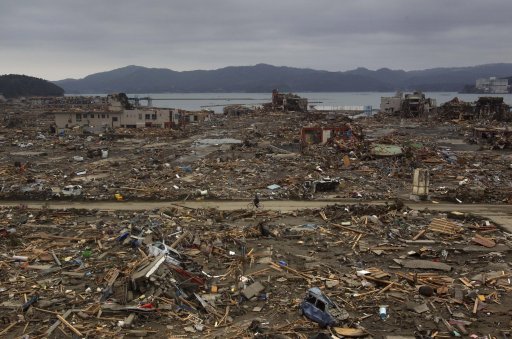 Matches in Japanese football's J.League have been postponed indefinitely after the recent earthquake and tsunami.
On Monday, all games in March were called off because of the devastation caused by the natural disaster.
J.League club officials met on Tuesday and agreed that plans to play again in April should be scrapped.
Kashima Antlers president Shigeru Ibata said: "There's no telling when we can restart the league again. The situation is getting worse by the day."
On Monday, Japan's football chief backtracked on plans to go ahead with two friendly internationals because of the crisis engulfing his nation, with many thousands dead and fears growing over safety at a damaged nuclear power plant.
Japan had been due to play games against Montenegro at the Shizuoka Stadium, south-west of Tokyo on 25 March and New Zealand in the capital itself four days later.
But Japan Football Association general secretary Kozo Tashimaon said the JFA "was keeping its options open" and would make a final decision by Wednesday.
Tashimaon had initially said of the friendlies: "It would mean something to stage these games, more than ever."
But on Monday he stated: "The information we now have and what we had yesterday is different, and it could change again tomorrow for all we know.
"We have to look at all the factors, like travelling to and from Shizuoka. We will operate on accurate, correct information. What we won't do is make a decision based on whim." (BBC Sport)
As the situation in Japan appears to lurch from one devastating crisis to another it is no surprise that the countries J-League has been postponed and one can only hope that things improve in the country. Our thoughts are with the people of the country trying valiantly to deal with a seemingly impossible situation.
If you wish to make a donation to the Japanese Red Cross then CLICK HERE