Eastlands club could be investigated over signing of teenage defender.
Premier League Tickets Available from Tixdaq.com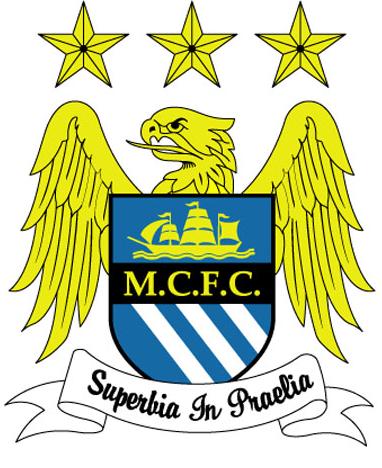 Manchester City's signing of Feyenoord defender Karim Rekik will be investigated by the Dutch Football Association.
Rekik is understood to have agreed a four-year deal at City, shunning interest from Juventus and Inter Milan, and will move in the summer.
The Eredivisie side are angered over the move because they believe the deal was done before Rekik turned 16.
Under the present law, players in Holland are not allowed to sign professional deals or have agents until they reach that age.
Feyenoord want the Dutch FA to investigate whether this was the case in this deal and to look at the role agent Soren Lerby played in the transfer.
The Rotterdam club have lost a host of players in recent years to foreign teams, such as Kyle Ebicilio to Arsenal, Nathan Ake and Jeffrey Bruma to Chelsea and Luc Castaignos to Inter Milan.
Feyenoord are now becoming exasperated by their lack of ability to hang onto their top talent.
"This is unfortunate for Feyenoord and the supporters," said general manager Eric Gudde.
"But in most cases these moves do not work out, especially for the boy himself.
"When they go abroad they are just 16 and it all seems great but if you look at the statistics the majority end in huge disappointment for the player.
"He can get a big foreign club, but he never gets in the first-team and is then released and returns, several years later to the Netherlands.
"Even players who leave Holland when they've built a career here and even played for Oranje [national side] sometimes have it difficult abroad.
"It's hard and it's not just about being a good player. These lads are so young, though and the stats are clear: most of these adventures fail.
"The fact that Holland develops better than England should be a reason for the English Clubs to leave them here too.
"I can imagine deals between Dutch and English clubs on a development level, but signing 15 year olds is a simply stupid. For all involved."
But Lerby, a former Danish international, insists he has done nothing wrong and is more than happy with how things have progressed.
"I am an experienced professional, I have been a player and a coach for many years and I well aquatinted with Fifa rules," he told De Telegraaf.
"I respect those rules and nothing has been broken.
"If a player who does not have a contract with them wants to go abroad, I cannot stop him. You cannot blame Manchester City or the young player for a contract he gets."
Lerby explains that Dutch clubs do not complain when they raid his own country Denmark for talent, as Ajax did with Christian Eriksen.
"At his Danish club they wanted to keep him, but Eriksen wanted to go Ajax," he said.
"I am going to be having discussions with Feyenoord and the Dutch FA."