Old Trafford hero may never lead his country out at Wembley again.
Premier League Tickets Available from Tixdaq.com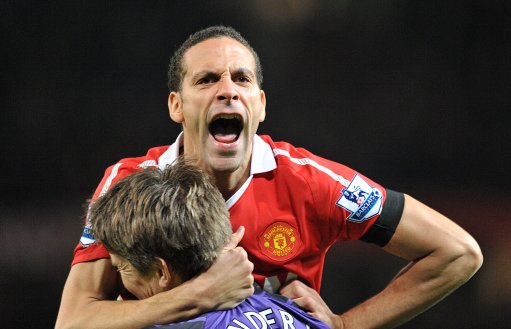 England manager Fabio Capello will strip Rio Ferdinand of the captain's armband and is considering re-instating John Terry.
Ferdinand will lose his skipper role as he continues to battle injuries that have restricted his appearances to four games since becoming captain.
The Manchester United defender took no part in the World Cup in South Africa after rupturing knee ligaments before the tournamnet.
Ferdinand will miss the upcoming internationals with Wales and Ghana with a calf injury and Capello is starting to lose patience with the 32-year-old.
No announcment will be made until March 25 but Capello is expected to meet with Ferdinand to explain his decision.
In a surprising move, the Italian is considering giving the armband back to Chelsea defender Terry, who was stripped of the honour in February 2010 following allegations of an affair with the former partner of  team-mate Wayne Bridge.
Capello believes Terry has paid for his behaviour and is willing to give the 30-year-old another chance. He also expressed  sympathy for Terry after the armband was passed around him during last months frindly against Denmark
The England manager is now fully aware of the importance of the captain and wants to appoint a full-time leader.
"I think after one year of punishment that is enough for a mistake," Capello said. "For this reason, I need to make a decision about this problem.
"It does not need to be captain for one game, it needs to be permanent. Before I announce a decision I want to speak with Terry, with the players, but in the end it will be my decision.
"Rio was captain, but my first captain was John Terry. Rio was a good captain, so was Steven Gerrard, but I selected Terry first until his mistake."
"I was upset about the armband being passed around against Denmark. Who is the captain? Where is the armband? I do not like that. That was not a good moment for John Terry, either.
"I did not expect to talk about the captaincy so much when I took the job, but I understand now it is really important in England.
"I took my decision after what I saw against Denmark, because it made me understand the value of the captain and the armband in England. I didn't like to see it going around the pitch.
"Until then, I had always had captains one, two, three, but then it was, 'I'm captain, then I'm captain'. Now I will make it clear. I will decide.
"Rio is captain now and I am not saying he is not a good captain. He was a fantastic captain. He is an important player, too.
"First of all I want to know whether he will be fit. Then I will talk to him about what I will do with John Terry and whether I will make a new captain. I will explain what happened in Denmark, what I thought about that.
"I will understand if he is not happy, but I am the manager. I have to take decisions. I am not concerned if people think I am indecisive."