Blackburn Rovers willing to pay big for Emirates striker.
Premier League Tickets Available from Tixdaq.com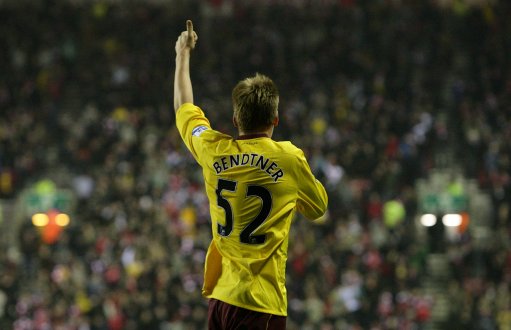 Blackburn are planning a surprise move for Arsenal striker Nicklas Bendtner in the summer.
Despite facing a battle to avoid relegation, Rovers' Indian owners still have grand plans for next season. Signing a marquee player is top of their agenda.
Real Madrid's Kaka has been mooted recently, following their ambitious attempts to lure Ronaldinho and David Beckham, but Bendtner is seen as a more realistic target.
A quality Premier League striker tops their wish-list and Rovers have the funds to pay a £15million transfer fee and tempt Bendtner with big wages.
The main problem will be whether the Dane is interested in quitting Arsenal for one of the Premier League's less glamorous clubs.
SOURCE: Daily Mail
Got to love the sarcasm resplendent in this article. I think we can agree that the purchase of Nicklas Bendnter is a tad more realistic than bringing Kaka to Ewood Park. The Danish international has tried, and failed, to convince Arsene Wenger that he has what it takes to be a first team starter, the main reason for this inability to persuade the Gunners boss is probably because he is just not really anything more than a fairly average player who may well be suited to a move to Blackburn Rovers.
If an offer of £15m was made by Blackburn Rovers for the Emirates striker, Wenger would take the money quicker than he can say "I didn't see it". The 23 year old takes flattering to deceive to whole new levels. The big striker takes the scatter-gun approach to the game, where he will shoot at any opportunity he gets on the off chance that one in every 17 efforts trickles in.
Given that Robin Van Persie and Marouane Chamakh, and perhaps even Carlos Vela, are ahead of Bendtner, one would imagine that it is time for the striker to move on and there is also rumoured interest from Italy that may be more down Nicklas's steet.
Blackburn Rovers are struggling for goals this term with their current Premier League top scorer Nikola Kalinic having managed just five strikes. Bendtner has also been linked with interest from Juventus and Valencia, both of whom may be more attractive options for the Arsenal man.